Carbon parts! They make a big hole in our wallets, but do they work?!
Many brands create dirt bike protector parts from Carbon Fiber. But we have two different types of Carbon parts on the market. High Quality or rubbish! The most important issue is probably fitting. Because if they do not fit to your bike, they can not work! They brake or damage easily.
I discovered CARBONEX on Instagram. And it made me to get and review carbon parts for enduro and motocross bikes. Because, it has very unique carbon parts I've never seen before which are "Carbon Handguards" for KTM and HUSQVARNA and also "Magneto Cover Protector" for 2 stroke KTM.
And I got some parts for my 2016 KTM 350 SX-F motocross bike to test and review. Let's check it out what we have!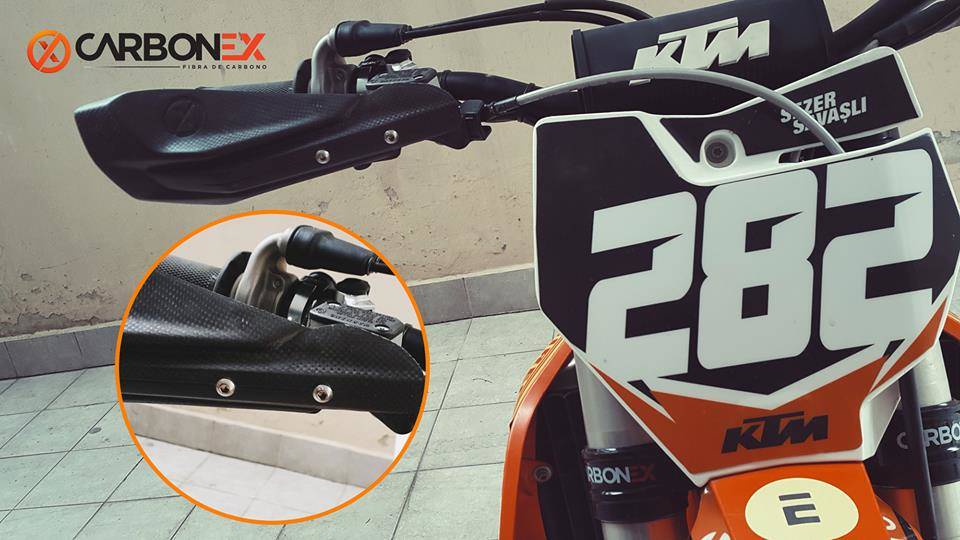 Carbon HandGuards – CARBONEX
First things first! They – look – SICK!  High quality finishing touches will impress you!
Carbonex – Carbon HandGuards work with KTM's OEM HandGuards mount! That means when you buy them you also need KTM's OEM mount! When I brake some parts, I always separate broken  from unbroken and keep them for occasions just like this:)
Carbonex parts come with a mounting manuel and bolts in a great protected package.   (Drill is a must just for Carbon HandGuards)
These HandGuards are a great reason to keep the rubber side down!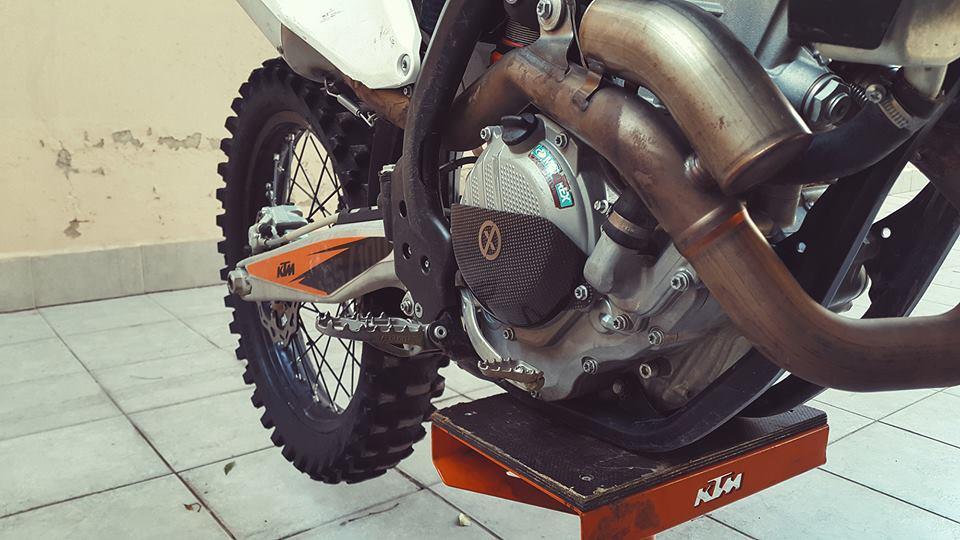 Carbon Clutch Cover – CARBONEX
Again, if they do not fit to your bike, they will not work! Carbon parts are very tough and strong parts for protection but if they brake, they will completely brake. Plastics and metals can be bent again and again, but carbons are not like that.
Carbonex Carbon Clutch Cover fit perfectly! This was an issue to me and the perfect fit made me very happy. With a shiny look and a great "Carbonex" logo placement, finishing touches are really good!
Check out all carbon parts for your bike from here:
https://carbonex.com.br/en/
(Carbonex from Brasil but they can ship all over the world)