The last stage of the Andalucía Rally has maintained the interest and the fight throughout the week, but especially at the point of arrival after the 210 kilometers on Saturday, when Kevin Benavides has crossed the finish line and confirming his victory in the race. Benavides, who today controlled the stage giving only 2 minutes and 48 seconds to the winner of the day, has confirmed his position as leader of the competition. The Monster Energy Honda Team rider surpassed the second classified in almost eight minutes.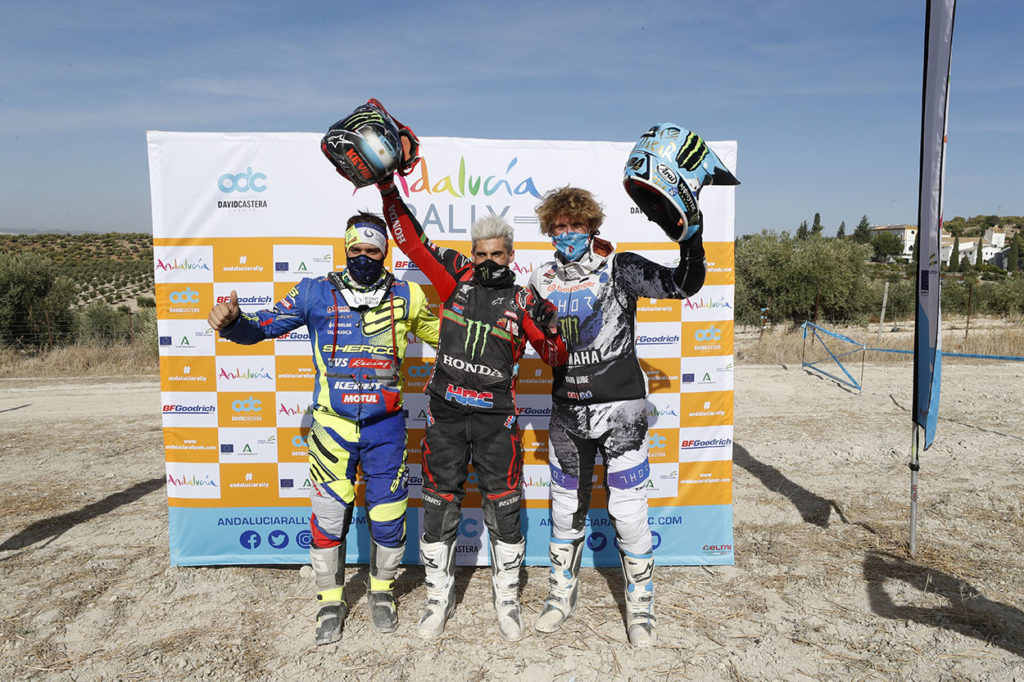 Joan Barreda, who also gave a good example of the pace of the race, finished in fifth place, gaining one place on this last day. The Spaniard won one of the stages and showed his speed on the track. The Chilean from Iquique José Ignacio Cornejo was finally twelfth and Ricky Brabec in fourteenth position. Both have highlighted the special Andalusian terrain in which it has been difficult for them to adapt.
For his part, the protagonist of the fourth and final stage was Daniel Sanders, from KTM Factory Racing. Pushing hard from the start down the dusty Spanish slopes, the rookie outscored his teammate Toby Price by just seven seconds. Also with a great performance, Matthias Walkner placed fourth, less than two minutes behind Sanders.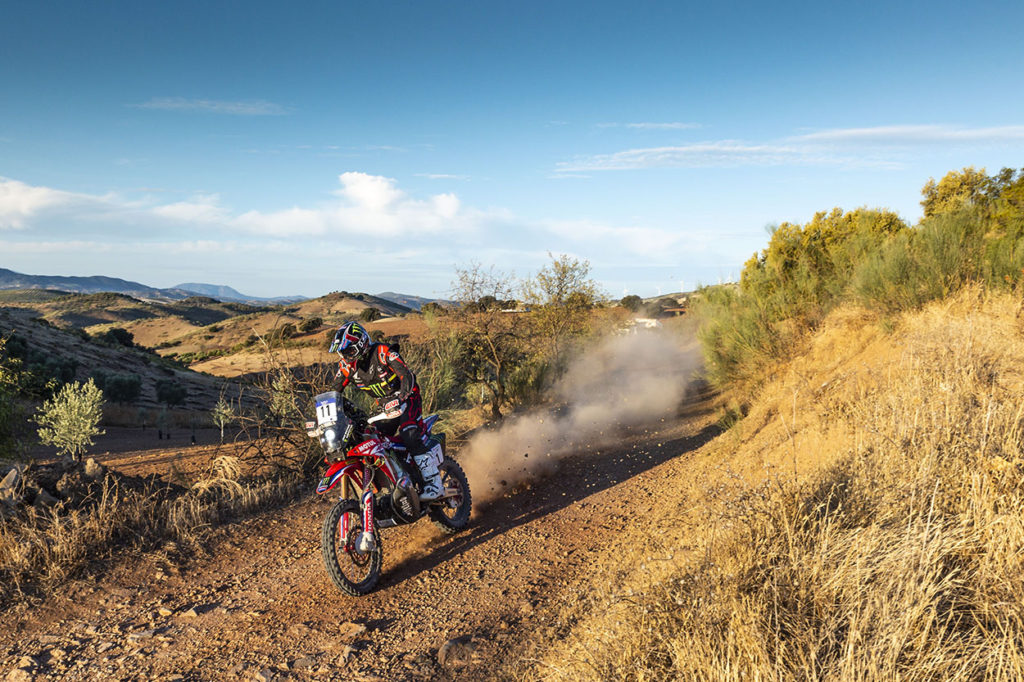 So Daniel Sanders has proven that he is more than capable of delivering precise navigation and the speed needed to mix with the best drivers in the world. Just a few weeks after starting his road book training, the Australian has successfully completed the Andalucía Rally, securing a spot for the Dakar Rally in January.
Fourth Stage Results
Daniel Sanders (AUS), KTM, 2:12:13
Toby Price (AUS), KTM, 2:12:20 +0: 07
Jamie McCanney (GBR), Yamaha, 2:13:36 +1: 23
Matthias Walkner (AUT), KTM, 2:13:54 +1: 41
Ross Branch (BWA), Yamaha, 2:14:13 +2.00

Final Results
Kevin Benavides (ARG), Honda, 10:30:51
Adrien Van Beveren (FRA), Yamaha, 10:38:33 +7: 42
Lorenzo Santolino (ESP), Sherco, 10:38:45 +7: 54
Toby Price (AUS), KTM, 10:43:13 +12: 22
Joan Barreda (ESP), Honda, 10:51:30 +20: 39