1- Best Ride Tracking App : Strava
One popular GPS app in riding and cycling World is Strava. You can track your location as you ride including speed, time and distance. You can store your tracks in the app and see some stats about it. We riders keep our form by running, cycling and riding. Strava covers them both.
Price: Free (paid for upgrade to become a Strava Summit )
Website: www.strava.com

2- Check the Weather Fellas : AccuWeather
The weather conditions are very important while riding. Yes it is fun to ride in everyway but, to choose tires, clothes, equipment you have to know the weather for sure. AccuWeather is easy touse and relatively accurate.
Price: Free
Website: https://www.accuweather.com
3- If Anything Goes Wrong : Red Cross First Aid App
In extreme sports World, emergency situations that may require first aid occur. Red Cross First Aid App gives instant access to information on how to handle the most common first aid situations, taking critical first aid information. Videos and interactive quizzes are also part of the app. Users who take quizzes can earn badges they can share with friends through social media to show off their lifesaving knowledge.
Price: Free
Website: redcross.org/apps

4 – Eat, Sleep, Ride, Repeat : Sleep Cycle
Sleep Cycle tracks and analyzes your sleep patterns. Choose your wake up time, and the app will gently stir you from your slumber during your lightest phase of sleep to ensure that you wake up feeling rested, refreshed, and ready for the day ahead.Your phone's built-in microphone picks up your movements as you sleep using sound and vibration analysis. The app analyzes the data to determine if you are in light sleep, deep sleep, or a dream state known as random eye movement (REM) sleep, and it pinpoints the optimal time to wake you up within a 30-minute window that you set.
Price: Free (Includes In-app purchase)
Website: sleepcycle.com

5- Run Forrest, Run : Runtastic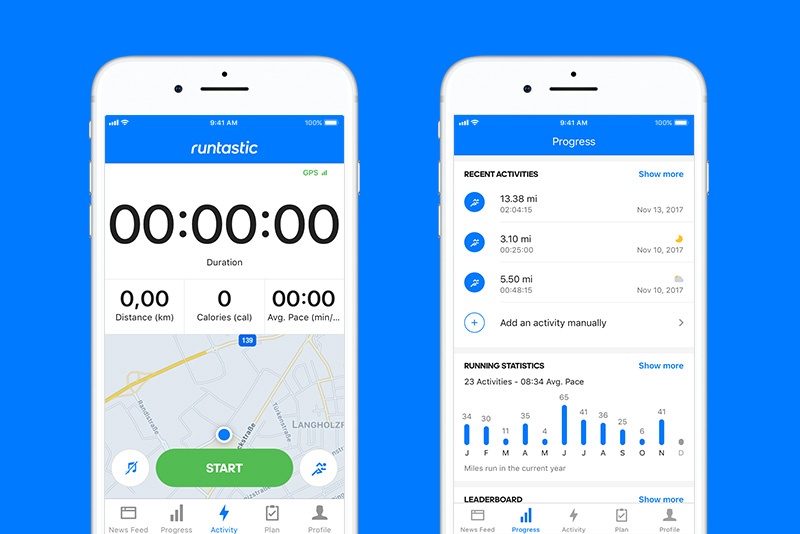 Running, jogging, biking – it doesn't matter how you train, keeping track of your workouts is essential. Runtastic allows you to set goals, uses a built-in GPS to record routes in real-time, and even lets you share your successes with your friends.
Price: Free
Website: runtastic.com