In honor of the 97th edition of the International Six Days Enduro (ISDE) taking place in Argentina this November, Aviator has released a limited edition helmet—Aviator 3 Six Days Argentina. Limited to just 150 pieces, this helmet is not just a protective gear but a collector's item.
Since 2015, Aviator has been the official helmet for the FIM ISDE, each year featuring a dedicated special graphic. This year's Aviator 3 Six Days Argentina is no exception, boasting a design inspired by the Argentine flag. The helmet box and accompanying "passport" also carry the same theme, making it an extraordinary limited edition.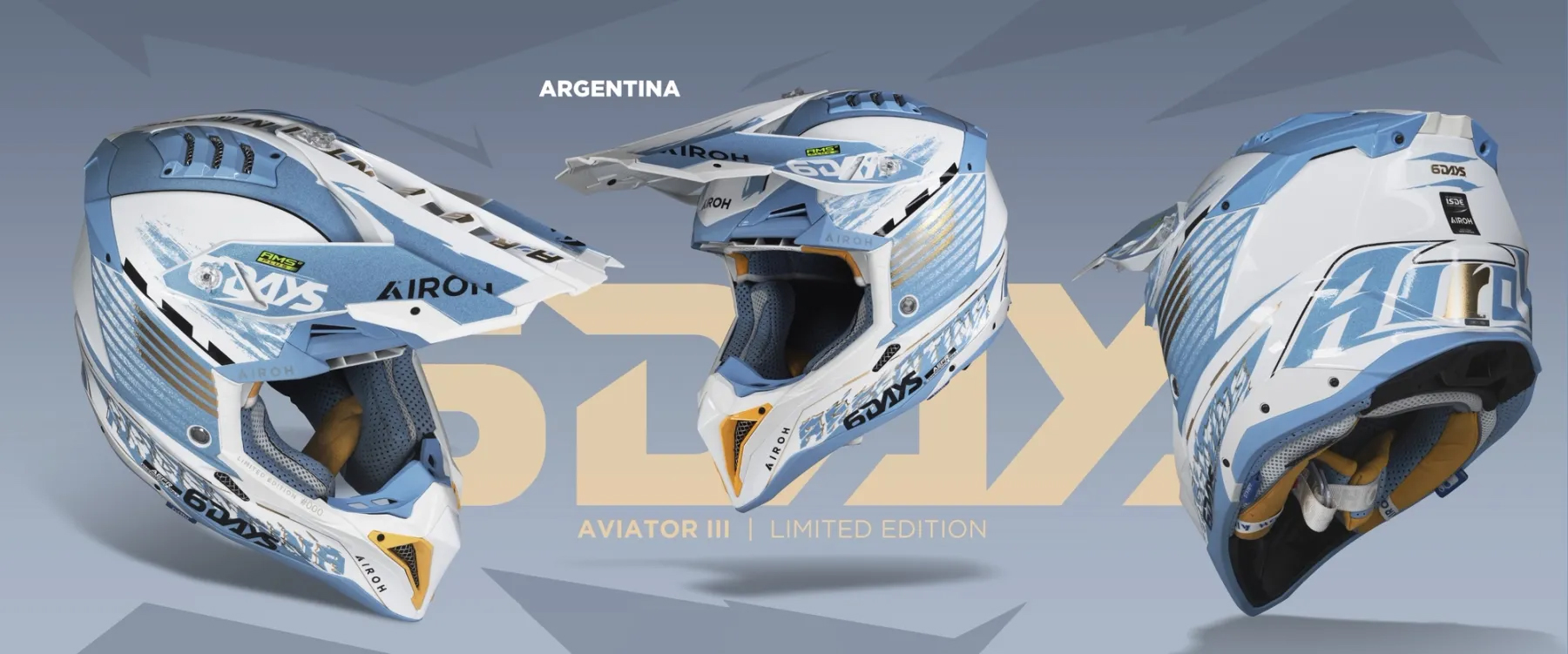 To emphasize the exclusivity of this helmet, each piece comes with a laser-printed serial production number on the helmet edge. This number is also hand-signed and numbered on its personal passport and appears on a special label affixed to the main box, making each helmet truly one-of-a-kind.
In addition to the helmet, the dedicated graphic will also be available on the WRAAAP, widening its reach to a larger audience.
More details on https://www.airoh.com