Fox Raceway in Pala (California), and Ford Idaho Center in Nampa (Idaho) will be the only two locations where the 6 rounds of the 2020 American EnduroCross series will be held.
Cycle City Promotions has announced that the EnduroCross Racing Series will be included in six races starting in October 2020. After careful consideration of the pandemic, and the safety of riders, spectators and staff, the 2020 series will be divided into two locations that they will be the most suitable for a safe but exciting championship.
The first four races of the series will be held at Fox Raceway in Pala, California, beginning October 15, and the final two races will take place in Nampa, Idaho, at the Ford Idaho Center. The complete program is as follows: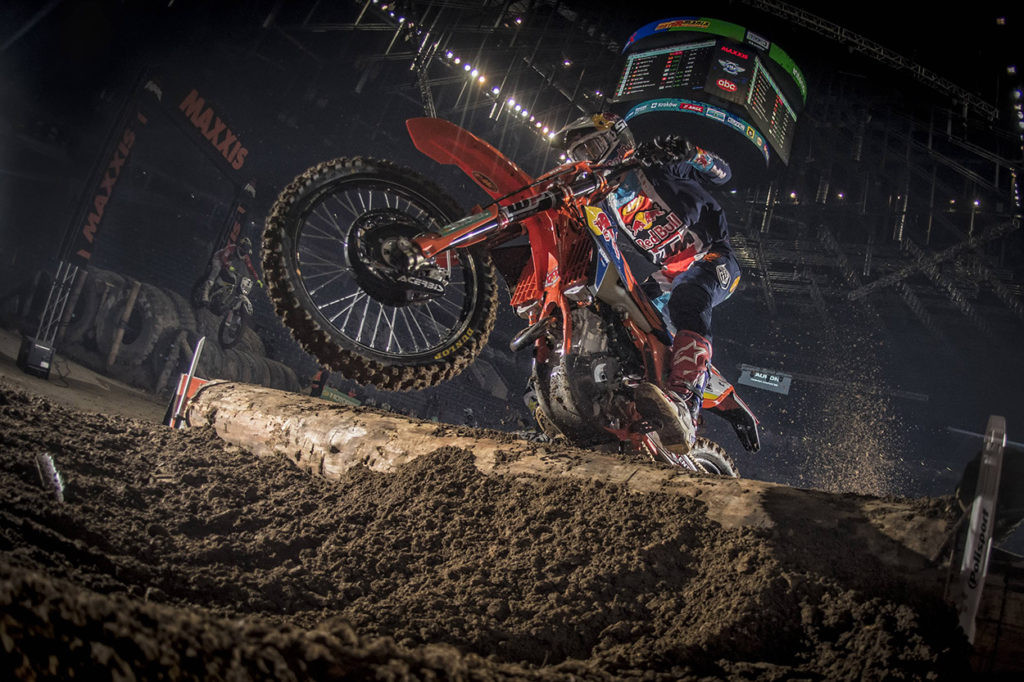 "Everyone at Fox Racing is very excited to have Fox Raceway host four rounds of the 2020 Endurocross series," said Mark Finley, Fox Racing Global Category Director. "Since we originally partnered with the Pala Band of Mission Indians and created Fox Raceway, it has been our goal to elevate the competition in every way. Having the world's best Endurocross riders compete at Fox Raceway on four unique tracks does exactly that. and we are looking forward to the biggest show this October. "
Health Is A Priority In The Competition.
"The priority in these six races will be the health and safety of the drivers, fans and support personnel involved. Our return to racing will be responsible, including guidelines and protocols for competitos and essential personnel. We will work with both locations and comply with all federal, state, and local mandates. Mitigation efforts will include: temperature checks for all runners and their support team before entering the venue, courtesy masks at the pilots' entrance, and increased sanitation and social distancing efforts to limit contact between the individuals who execute the events ".
Also, Endurocross riders will have minimal contact with other riders while racing alone against other rivals and wearing various protective elements, including full-face helmets with face masks, gloves, goggles, and race clothing that does not leave the exposed skin, plus knee-high boots.
The goal of the six events is to allow spectators to attend in a safe manner that ensures that social distancing can be maintained. We will provide more details on spectator attendance and ticket purchase options if we determine that we can safely accommodate spectators at these tournaments.
You can keep up with the latest updates via endurocross.com.
For more enduro news, visit enduro section.