If you want the same bike as Graham Jarvis or Billy Bolt, Husqvarna has thought of you with these TE 300i & FE 350 Rockstar Edition 2021 which are replicas (at least in terms of look) of the official motorcycles of the HVA Factory enduro team.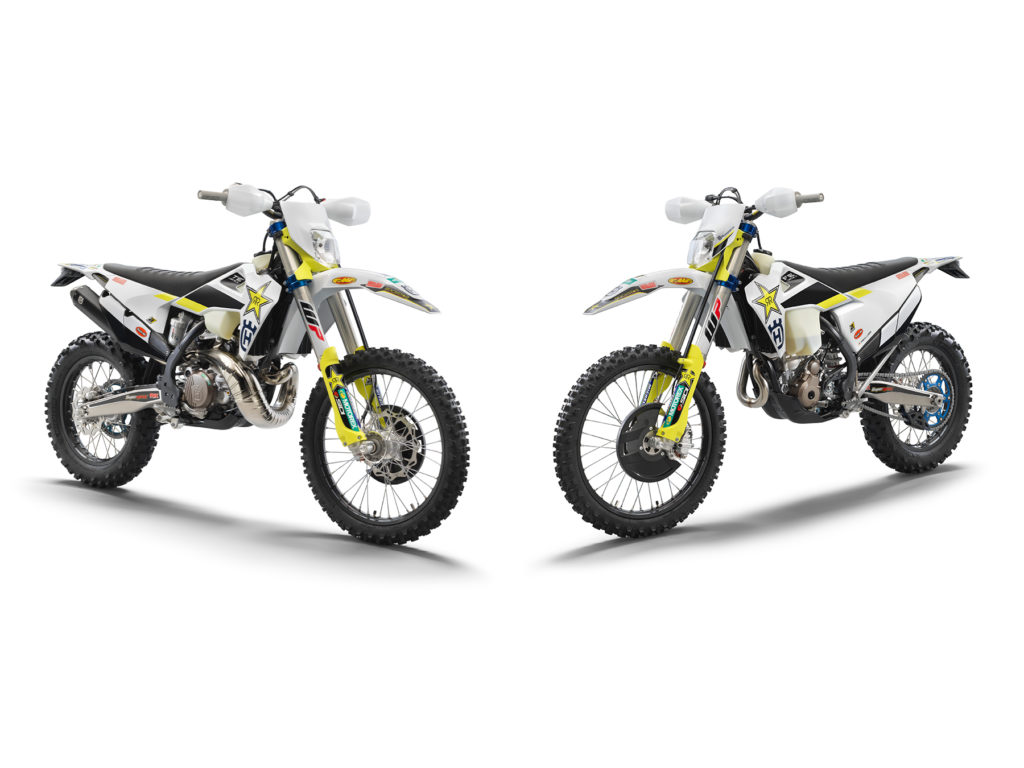 Husqvarna TE 300i and FE 350 Rockstar Edition, now available; Enduro machines focused on the competition, with improved performance and durability and an authentic Factory look.
Further expanding the range of TE and FE 2021 enduro models, Husqvarna Motorcycles is pleased to announce the arrival of the first TE 300i and FE 350 Rockstar Edition.
Manufactured in a limited number with a series of improvements focused on racing use, both models provide superior performance and reliability, along with a genuine official motorcycle look.
Faithfully reproducing the motorcycles used by the Rockstar Energy Husqvarna Factory Racing team, both the TE 300i Rockstar Edition and the FE 350 Rockstar Edition feature high-quality chrome-moly steel chassis, finished in black powder paint. Other technical improvements include a black upholstered seat with additional piping to increase grip, a front disc guard, a strong drive chain guide, and a Supersprox rear sprocket.
Ensuring class leading power coupled with low maintenance costs, the TE 300i Rockstar Edition delivers proven performance thanks to its advanced 300cc 2-stroke engine. With impressive torque, its electronic fuel injection system eliminates the need for both carburetion adjustments and gasoline-oil premixing. Equipped with Michelin Enduro tires, the light and agile TE 300i Rockstar Edition is ready to take on the most demanding terrain.
The FE 350 Rockstar Edition combines premium WP suspensions and innovative electronic technology as standard. The combination of its compact 350cc DOHC engine, with a power rivaling that of a 450cc, its comfortable ergonomics and agility similar to that of a 250cc, guarantee a perfect balance between weight and power. Together with the possibility of using the traction control system to improve handling on slippery terrain, reliable Michelin Enduro tires put the final equipment detail on this complete motorcycle. Based on the proven FE 350, the FE 350 Rockstar Edition offers sheer versatility and the ability to tackle the most demanding terrain in the hands of any pilot.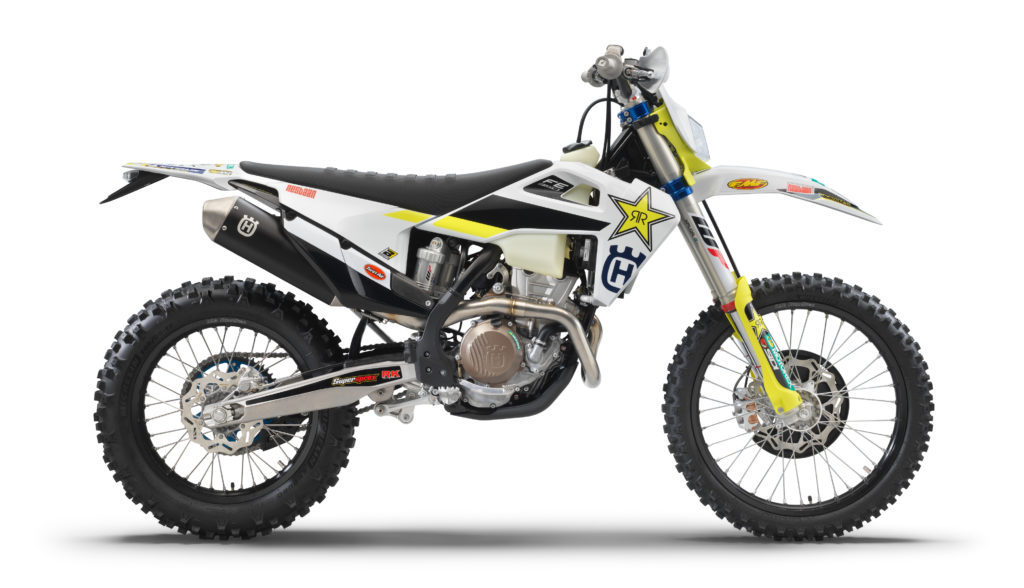 TE 300i Rockstar Edition and FE 350 Rockstar Edition Technical Highlights:
Rockstar Energy Husqvarna Factory Racing Graphics
Black powder painted chassis
Machined and blue anodized head plates
Black seat cover with additional piping
Front disc guard
Blue Supersprox rear sprocket
Blue chain guide
Gray ODI grips
In addition, a collection of functional offroad clothing is available that provides comfort, protection and style, ensuring riders of all skill levels are always fully prepared for their next adventure on two wheels. A comprehensive range of protective gear designed to meet the unique challenges of offroad riding, offering durability and a host of innovative technical features.
For more information: www.husqvarna-motorcycles.com