Super Lightweight Carbon Off-Road Head and Brain Protection
In our world, crashes are a reality. Can't avoid them. All you can do is give yourself the best possible chance of keeping trauma to a minimum. The solution is to go and get one of the best helmet you can find that dissipates rotational, direct and deflective impact energy, resulting in radically reduced head and brain injury.

Leatt helmets feature 360 ̊ Turbine Technology and they are ECE or DOT certified. The helmet is lined with turbines, which are 360 ̊moving discs constructed from an energy-absorbing shape and material. This technology has two key advantages, namely the reduction of rotational acceleration to the head and brain and the absorption of energy upon impact at concussion level.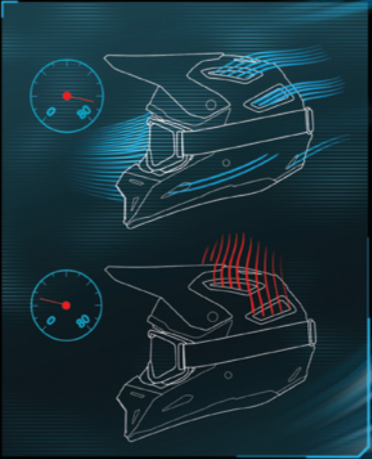 The entire outer shell is also reduced in volume, resulting in a significant decrease of rotational acceleration to the head and brain at impact, and proving that a smaller shell is a safer shell.
Regardless of the speed, Leatt helmets facilitate all-round ventilation.
Now with a brand-new look, the Leatt GPX Helmet helmet provides new levels of confidence to Thrill-seekers!