Motorcycles and the people who ride them are steady, cool, adaptive, and built to last so naturally the same should go for motorcycle backpacks. Today we're running down some of the best motorcycle backpacks on the market. Also, those of you who don't own motorcycles should still scope the list because these bags are sturdy and versatile enough to suit pretty much any adventure you can throw at them.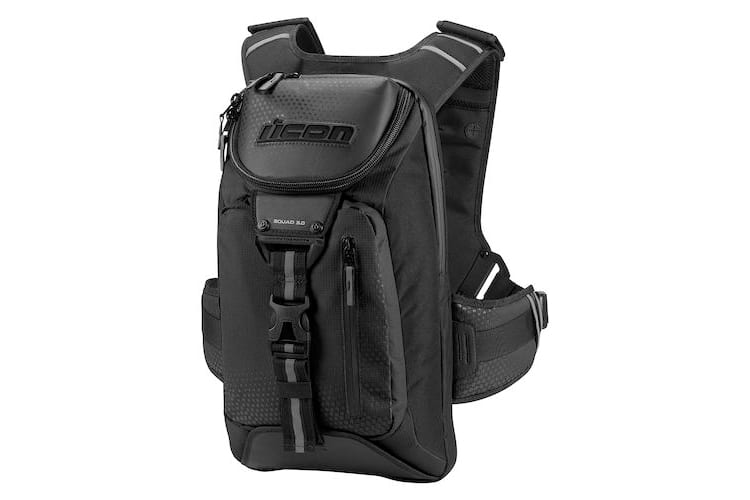 Icon Squad 3
Hailed as a "tactical bag for the daily combat commuter", the Squad 3 from Icon is aimed at those who kneel before their mighty hog. In other words, this was designed to be a true "biker's" backpack that could handle high speeds and rough terrains daily with absolute confidence. It flaunts sturdy nylon construction, the best in TPU hardware, a supportive chest strap system equipped with air mesh back padding, and plenty of pocket room inside and out.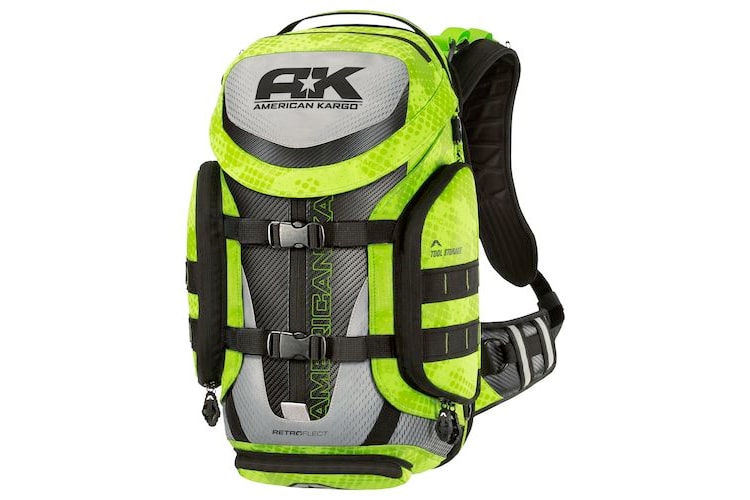 American Kargo Trooper
If you're a serious rider looking for perfect, all-inclusive motorcycle backpacks that cover essentially all the bases, look no further than the America Kargo Trooper. The backpack is such a highlight real of specs that to list them off might get tedious or almost start to sound like they're gloating. Let's just say if you're looking for a certain feature, they've included it. That means pocket room for every tool or accessory you can think of, materials that can withstand any environment, painstakingly durable construction, and meticulous ergonomic design. Consider this "the one".
Find Amerikan Kargo products at Amazon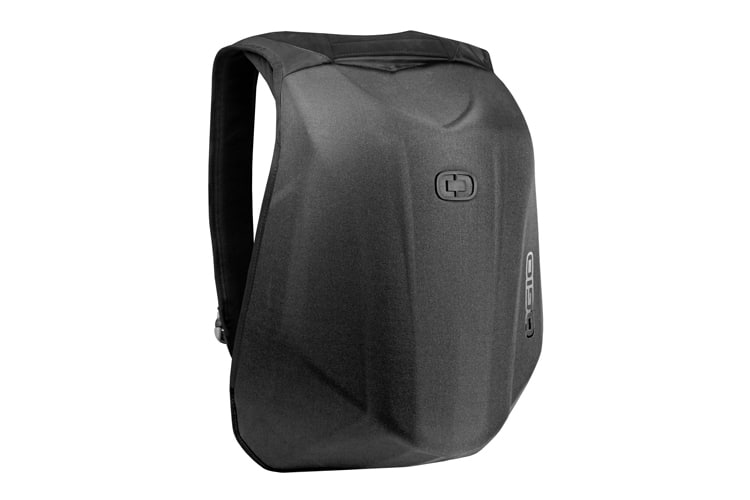 Ogio No Drag Mach 1
With a name like "Mach 1" and colors like "stealth," this already sounds like a bag built for the bold. The Mach 1 offers trusty ergonomics and durability by way of padded shoulder straps, a removable sternum strap, an aerodynamic carry handle, tons of room in the main compartment, plenty of pocket space, additional sleeves for things like tablets or laptops, and a single shot molded exterior made to withstand water and wind. These motorcycle backpacks were designed to conform to both the human body and the chopper that the body is going on. Find more Ogio backpacks on Amazon.
Chrome Industries Motor Barrage
The acclaimed waterproof messenger bag from Chrome emphasizes supreme comfort and top-shelf ergonomics with stylish precision. It includes EVA foam at the back for increased breathability, a sternum strap, and plenty of spacious pocket room among other things. Sleek and stunning. Find more Chrome Industries products on Amazon.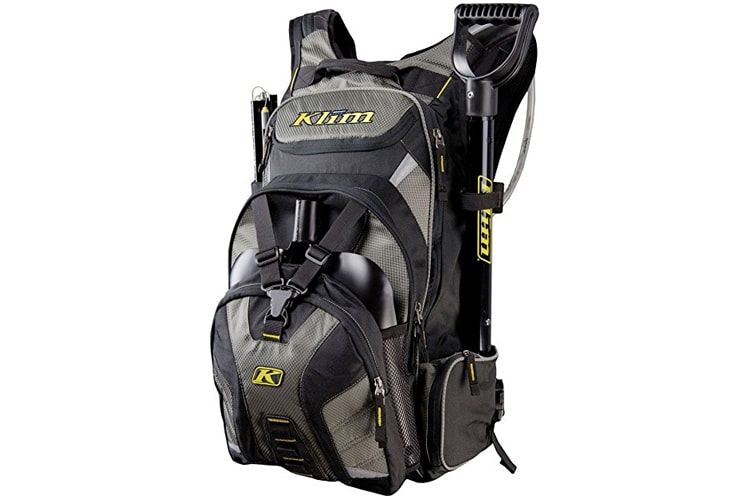 Klim Krew Pak Bag
One look at this beast and you know you're getting a bag that delivers. The Klim Krew Pak Bag brings industrial-strength durability, access, and storage with features like a top-loading fleece-lined goggle pocket, external shovel blade storage for swift retrieval, and side avalanche probe storage. These are motorcycle backpacks made for hands-on riders who know their hogs inside and out and are never unprepared for anything that comes their way. Check Klim products on Amazon.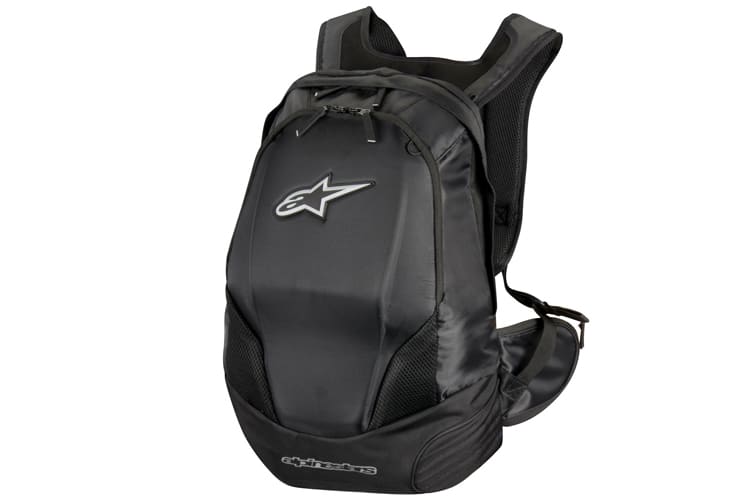 Alpinestars Charger R
Think customized. Think aerodynamic. Think innovative. That in essence is what the Charger R Backpack from Alpinestars is aiming for. The bag utilizes polyester construction, adjustable straps, anatomical padding at the back, and plenty of other features to bring you an elevated tier of performance and support. It's also quite affordable. Find more Alpinestar products on Amazon.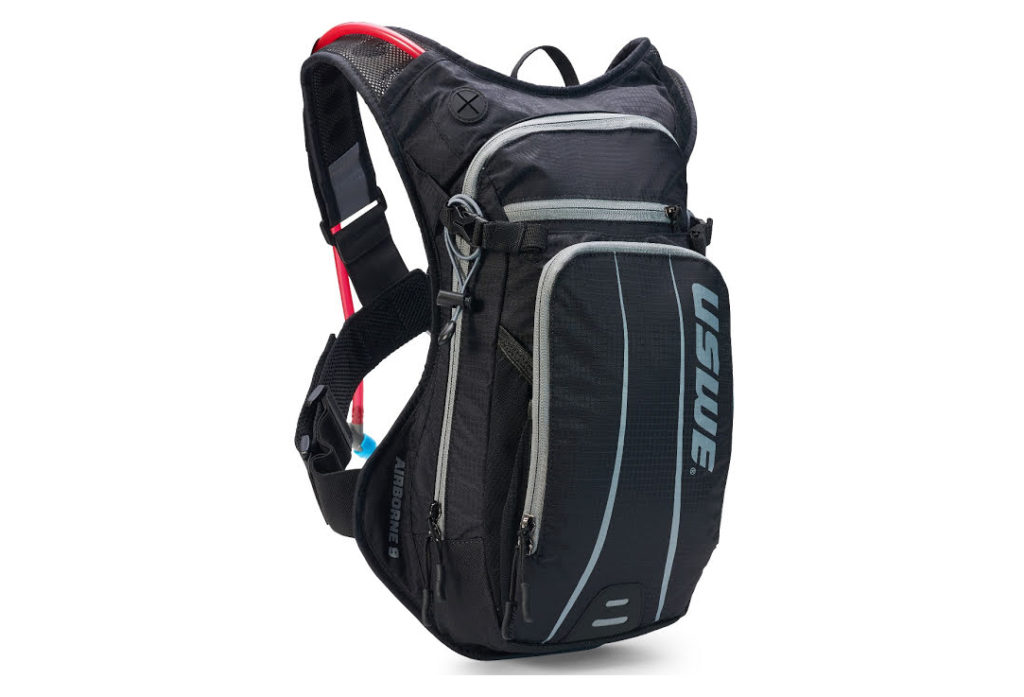 USWE Airborne 9
When it comes to long rides, carrying a pack is the best way to tote a significant amount of water and gear. The downside to carrying a pack is that the added weight of gear can adversely affect your ability to move and react quickly on the bike. Airborne series from USWE Sports look like a viable solution to unwieldy packs that swing around. Find more USWE products on Amazon.
Dainese D-Exchange
Ask a biker why they ride and they might say "because it's liberating". The good folks at Dainese don't want to compromise the experience and so they designed a motorcycle backpack that keeps it stylish, light, and simple. The D-Exchange includes a rain cover, adjustable straps, expandable storage room, and plenty of pocket space. It doesn't want to bog you down because such a thing runs counter to why you bought a hog in the first place.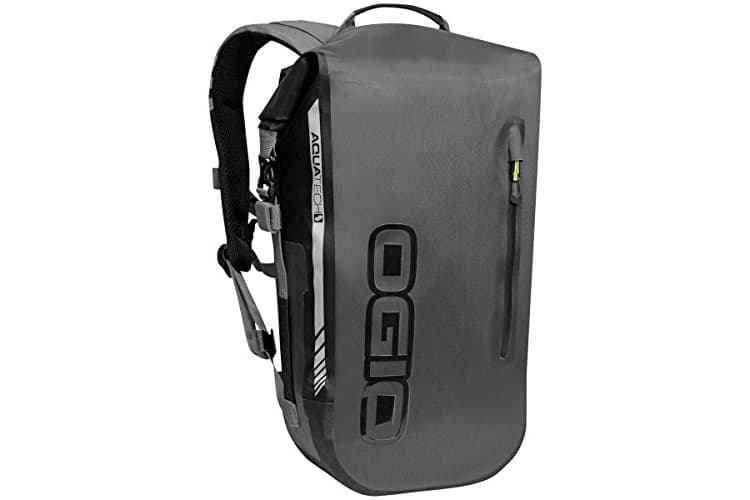 Ogio All Elements Pack
Ogio knows a thing or two about motorcycle backpacks. The All-Elements is a versatile entry that duly left no detail behind. It looks great, feels great, and laughs in the face of harsh weather. Take it on the hog or into the wilderness and expect it to last. Find more Ogio backpacks on Amazon.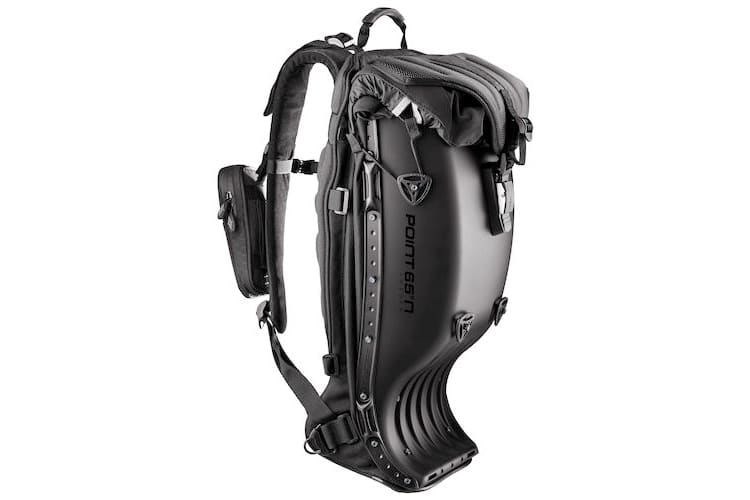 Point 65 Boblbee GTX 25L
Some brands understand their demographic and Point 65 is certainly one of those brands. For evidence of the fact look no further than the Boblbee GTX 25L, which comes equipped with a shock-absorbent, ergonomic backplate made to protect your spine and back. That plate also features an aerodynamic dome and ventilation holes to reduce things like fluttering and perspiration. Despite all that protection, these motorcycle backpacks still manage to deliver premium comfort. This is a product that's truly got your back! Check Point 65 Boblbee on Amazon.