As the world turns towards more and more eco-friendly options of some of our daily devices and objects, it is important to find things that still bring us a thrill without leaving a large economic footprint or killing a rainforest. With hybrid vehicles sweeping the nation, it is no surprise that the world of electricity as a power source has made its way to the biking atmosphere. Electric dirt bikes for adults are the ideal choice for nature conscious consumer who still loves the thrill of dirt trails and daunting jumps.
Below, we've rounded up a few of our favorites, from industry mainstays like KTM and Husqvarna, all the way to newcomers like the Zero FX and Cake's Kalk&. So, if you're ready to take part in the future of instantaneous power, be sure to take your time reading through our shortlist of the best electric dirt bikes.
KTM FREERIDE E-XC
It's natural that when the company made its first foray into electrified powertrains with the Freeride E-XC, they did it right. This powerful, race-ready moto is outfitted with a robust PowerPack capable of producing an 18 kW output and boasts a road-legal orientation that'll allow you to explore your favorite trails, tracks, or roadways for over one and a half hours per charge. A brushless electric motor, optimal cooling, and selectable ride modes ensure that it's ready for anything, while a capable WP suspension and lightweight composite frame keep things performing exceptionally well.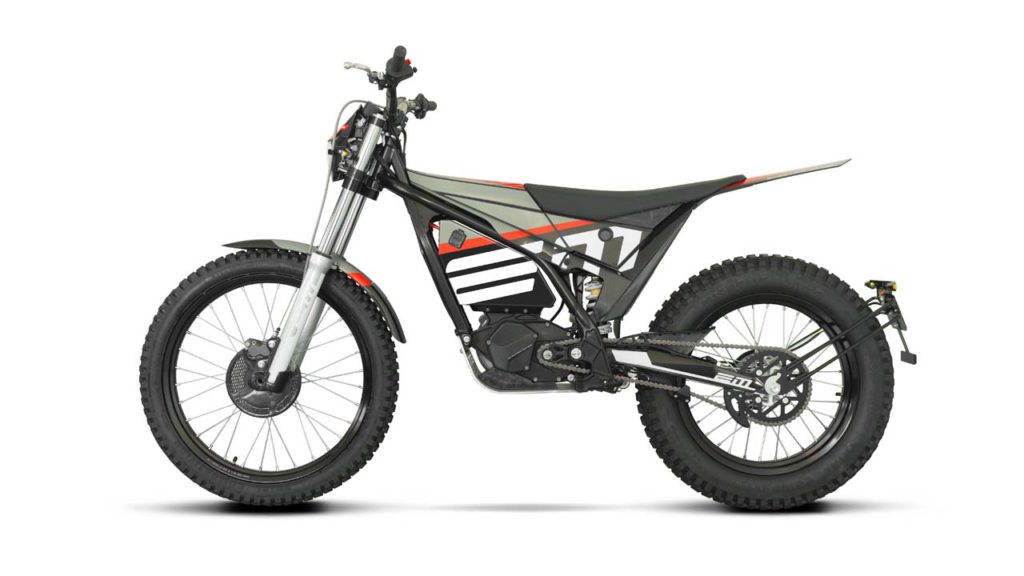 ELECTRIC MOTION ESCAPE
Electric Motion's Escape is a trials bike, but thanks to its powerful 2620 Wh battery, ergonomic design, and stylish exterior, it's become one of the most talked-about off-road examples in the industry. Powered by a new 2.6 kW/h battery, this lightweight mini-motorcycle delivers an impressive range of up to 61 km. Thanks to the wonders of technology, you can seamlessly switch from an electronic clutch to electric progressive braking at the push of a lever. Featuring a recharge button that recharges your battery while you gradually coast downhill, and a brushless DC engine that offers the power of a fuel dirt bike.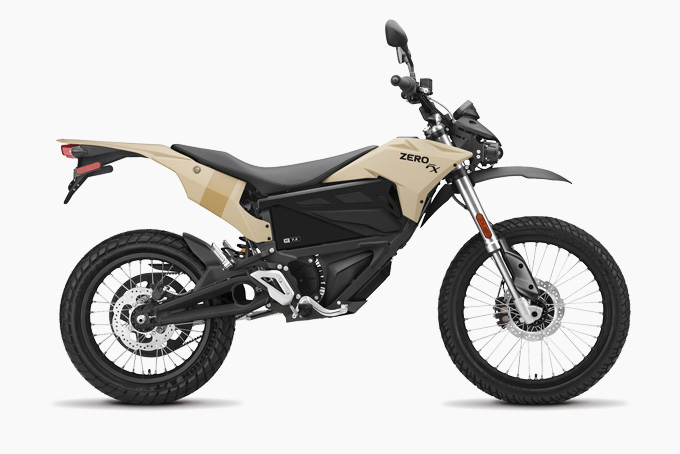 ZERO FX
Straddling two worlds, the Zero FX Bike makes deft use of its electric powertrain both on-road and off. t's no slouch when it comes to performance, offering a range of 91 miles, a 46-horsepower, 7.2 kWh powerplant, and 78 ft-lb of torque in one compact package. The Zero Motorcycle app allows for customization between an Eco or Sport modes, so the performance can match your needs. A simple 110-volt household outlet will do the trick to recharge your ride, so no need to worry about finding a specialized recharge station.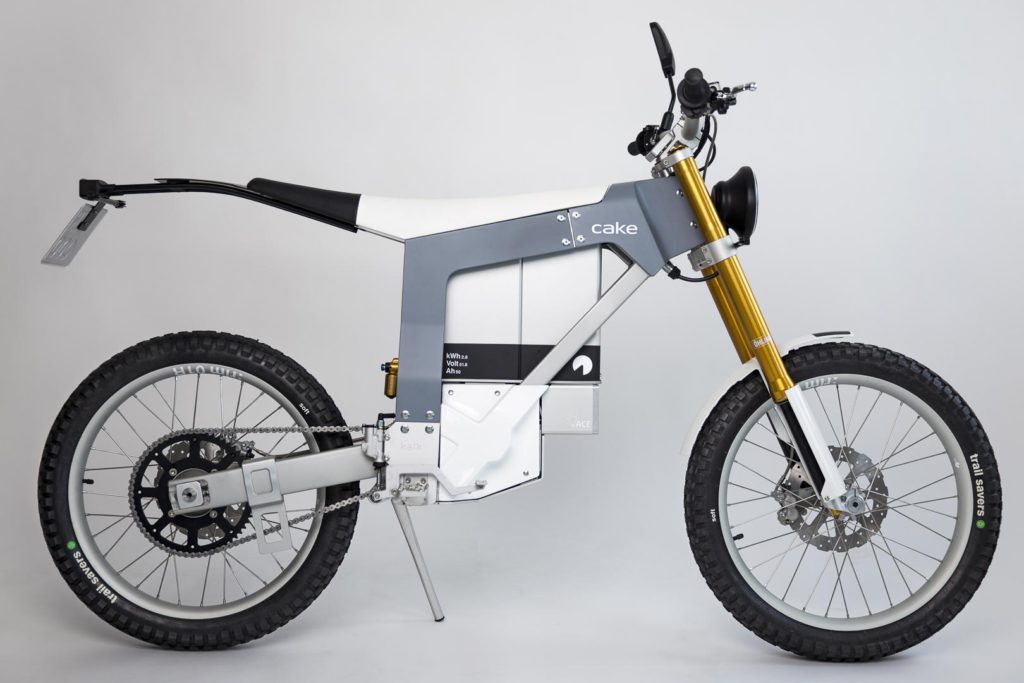 CAKE KALK&
Cake's Kalk& is the company's first street-legal electric motorcycle, but that doesn't mean it feels any less at home on the dirt track. The Kalk Electric Bike by Cake is the electric bike of the future. The simplistic, minimalistic design is as easy to look at as it is to maintain; no mess, just a 50Ah battery that offers powerful torque and range. The bike weighs in at a mighty 70 kilos, making it on the lighter side of things and uses a single pivot direct drive that reduces the number of heavy parts. With top speeds at 50 miles per hour, while offering about 3 hours of riding between charges, you can enjoy off-roading for several hours while keeping up with the fuel dirt bikes.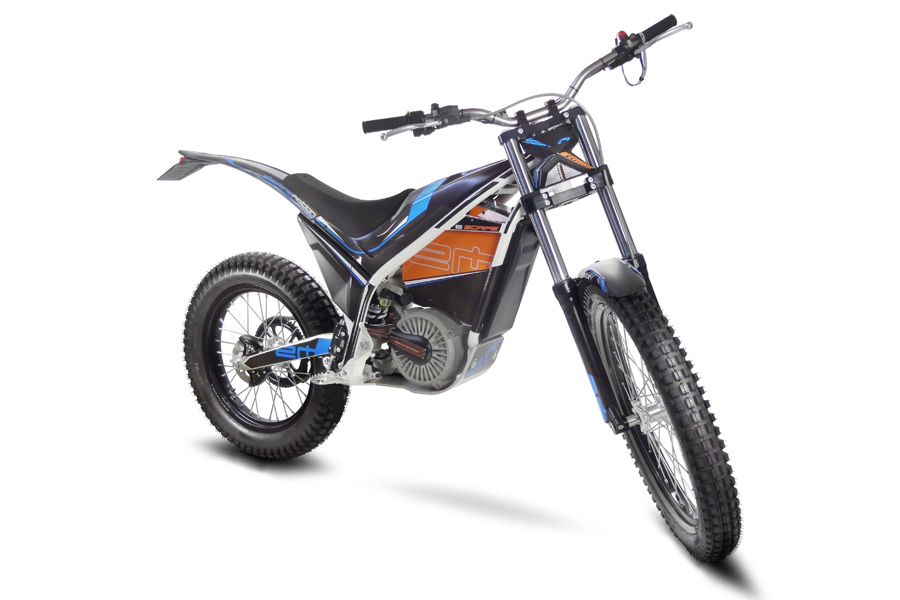 Electric Motion EM 5.7 Escape Dirt Bike
Electric Motion's Escape is a trials electric bike, but thanks to its powerful 2620 Wh battery, ergonomic design, and stylish exterior, it's become one of the most talked-about off-road examples in the industry. Equipped with a 40AH battery and brushless DC engine, the EM 5.7 requires no kick-starting or warm-up. Turn the key and go.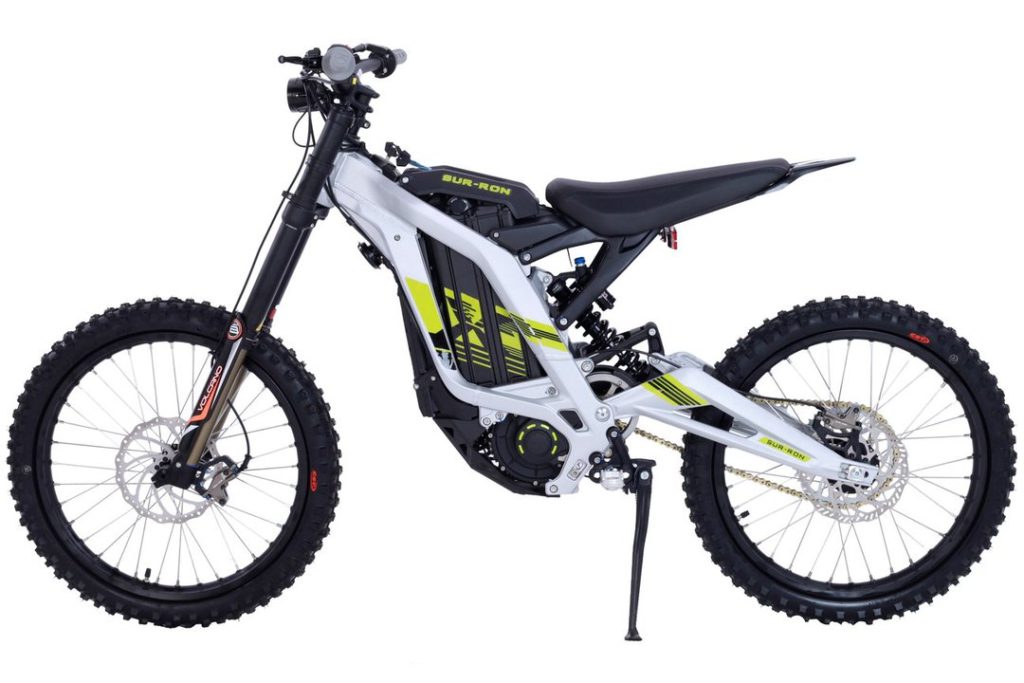 Sur-Ron MX Electric Dirt Bike
Sur-Ron and Luna Cycle teamed up to create this limited edition stunner, which comes dressed in all-black. Sleek, versatile, and nearly silent, it features a Sine Wave X-Controller, o-ring chain, sporty handlebars, and ultra-premium 60v 31.9ah Panasonic battery. With top speeds at 45 miles per hour, a custom dashboard, a USB charger, and high torque, high-tech meets classic dirt bike thrills with the MX series.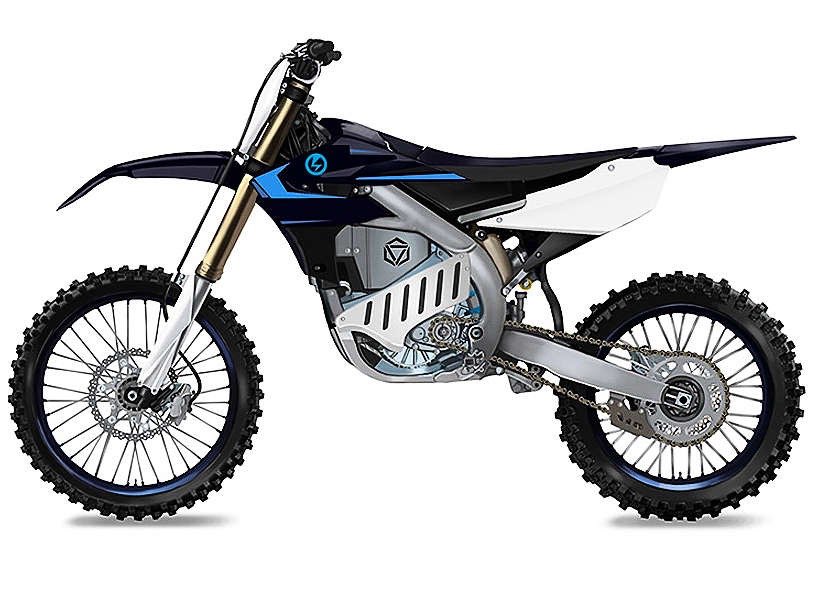 2021 Yamaha YZ Electric Bike
Yamaha Motor Europe has produced an electric dirt bike with the help of battery producer SPIKE, engineering company Dohms Projects, and the Royal Dutch Motorcyclists Association (KNMV) to produce an electric motor and battery system to be retrofit into an existing YZ250F chassis. This new Yamaha electric bike features a hot-swappable battery to allow many hours of riding. SPIKE developed the battery system and Dohms is responsible for the drive and weight distribution.