Seat cover designed to replace the original.
Produced with the best technologies in the market. It fits perfectly with the motorcycle seat profiles, also with higher spongy fabrics.
From the World Championship tests these characteristics emerged;
Very resistant to wear, also when the motorist uses the latest protection knee pads.
maximum adhesion also in case of mud or rain.
very simple assembly thanks to the profiles studied ad hoc to be perfectly combined with the shape of the motorcycle seat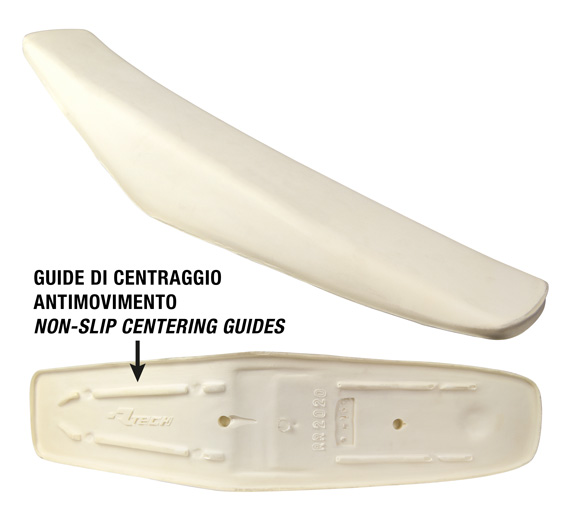 Made following the latest market needs with the best non-slip materials. It gives the rider optimal control in driving. Technical material specifically designed with pyramidal non-slip effect and additional injection of rubbery material to respond optimally to the specific needs of off-road use. Unique piece with total water resistance. The seams are made with a specific water-resistant and tear-resistant thread. Patch in microinjection for durable and wear-resistant use. Only the best materials on the market are used to offer a product of value and of the highest quality.