GoPro has been the industry standard for action cameras for over 15 years. It wasn't until a few years ago that brands such as DJI and Insta360 began making action cameras with more features that challenged GoPro's lead. This year, though, GoPro has created by far its most powerful action camera to date.
The GoPro Hero 9 is more robust in almost every way: bigger battery, bigger body, bigger video and photo resolutions. Plus, for the first time, it comes in a reusable case with no plastic packaging, which is big for the Earth, dirt, and air this GoPro inspired me to explore.
GoPro's slogan for the Hero 9 launch is "More everything," and there really are enough new things here for that to feel fair. GoPro regulars will appreciate the higher resolution, while the new front screen fends off competition from DJI. The introduction of lens mods indicate the Hero 9 could remain versatile long after its launch, and the return of the removable lens cap and bigger battery life squashes two of the main negatives from previous cameras.
The Hero 9 is more expensive, though, at $449.99 or $349.98 when you sign up for a one-year subscription to GoPro Plus, which is included in the discounted price for the first year and is $50 per year after that. That's $50 more than the Hero 8 started at, $200 more than DJI's Osmo Action, and $20 more than the twin edition of the Insta360 One R.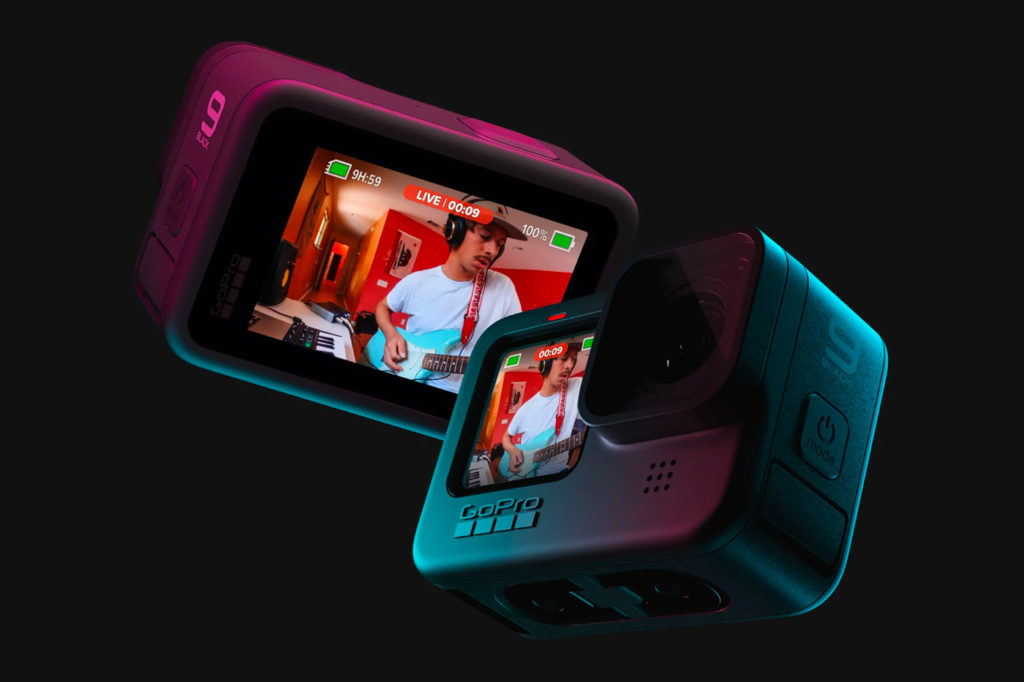 The Hero 9 is noticeably larger than last year's Hero 8. A bit thicker, a bit wider, and a bit taller. This never got in the way of where I wanted to mount it or how it felt to carry around, though, and it still has the same sized dual prongs for mounting that are magnetically stowed on the bottom of the camera.
With the larger size comes a larger back touchscreen, 2.27 inches diagonally. It has the same USB-C port, microSD card slot, and battery compartment on one side, along with the start / stop button on the top and the power and mode button on the side.