Makes no difference whether you are a competitor or fan to being ready for Red Bull Romaniacs! You have to be!
The Red Bull Romaniacs extreme enduro rallye was created in 2004 by founder Martin Freinademetz. It has evolved to become the world`s toughest hard enduro rallye.
Martin Freinademetz, boss of the Red Bull Romaniacs, has announced already at the Erzbergrodeo, that this year´s Red Bull Romaniacs " Sweet 16" are going to be legendary!!
So that clearly means you have to be physically and mechanically more than ready!
There are many services that you can buy from experts at Romaniacs. One of the most important of these services is Tyre & Mousse Service! Tyre and mousse maintenance will be a torture after riding around 6-8 hours ( 100-200 km ) daily! So, you don't have to go through this on your own!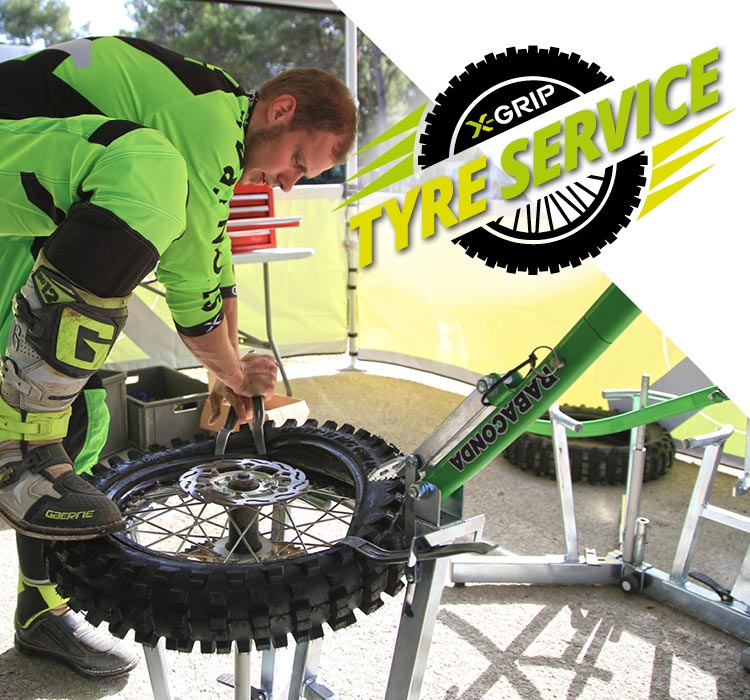 Tyre & Mousse Service by X-GRIP
X_GRIP is going to be already from the 27th July in Sibiu to provide you with the best suitable material.
Their new Erzberg-Finisher, "JACK the GRIPPER" (140/80-18) for the rear and the proven "HULKYBOY" (90/100-21) for the front, compared with their new mousses called SuperSOFT Extreme are the right tyres for this edition. 
They will also have the right "SuperSOFT Extreme" mousses for all the other tyre brands (MITAS, Michelin, METZELER, GT, etc.)
X-GRIP is going to offer our tyre and mousse service from 30th of July to 3rd August directly at the race in Sibiu.
Simply pre-order at www.x-grip.at/order-form , so they can make sure that the tyres and mousses needed are available at the race!