For those who love suspense, drama, and twists and turns, this very last day of the FIM Borilli EnduroGP World Championship 2020 was a dream! Heavy rain swept through the final day, the special tests increasingly degraded, and everything was set for a dantesque final …
And that's what we got in the premier class! Brad FREEMAN (GB – Beta) took the lead from the first tests of the day and seemed to be going all out for the crown. Just 4 points separated him and his great rival and team-mate, Steve HOLCOMBE (GB – Beta) coming into the final day, and whoever beat the other would be in champion. Everything seemed to be falling perfectly into place for the 2019 EnduroGP World Champion as Josep GARCIA (E – KTM) got in between the two Brits and allowed FREEMAN some breathing space. HOLCOMBE had a day littered with mistakes and it seemed the title chances were slipping through his fingers… all until the last special test of the season! The riders were held for 30 minutes due to the national riders still completing the last test, and there were issues about the amount of fuel left in FREEMAN's factory Beta!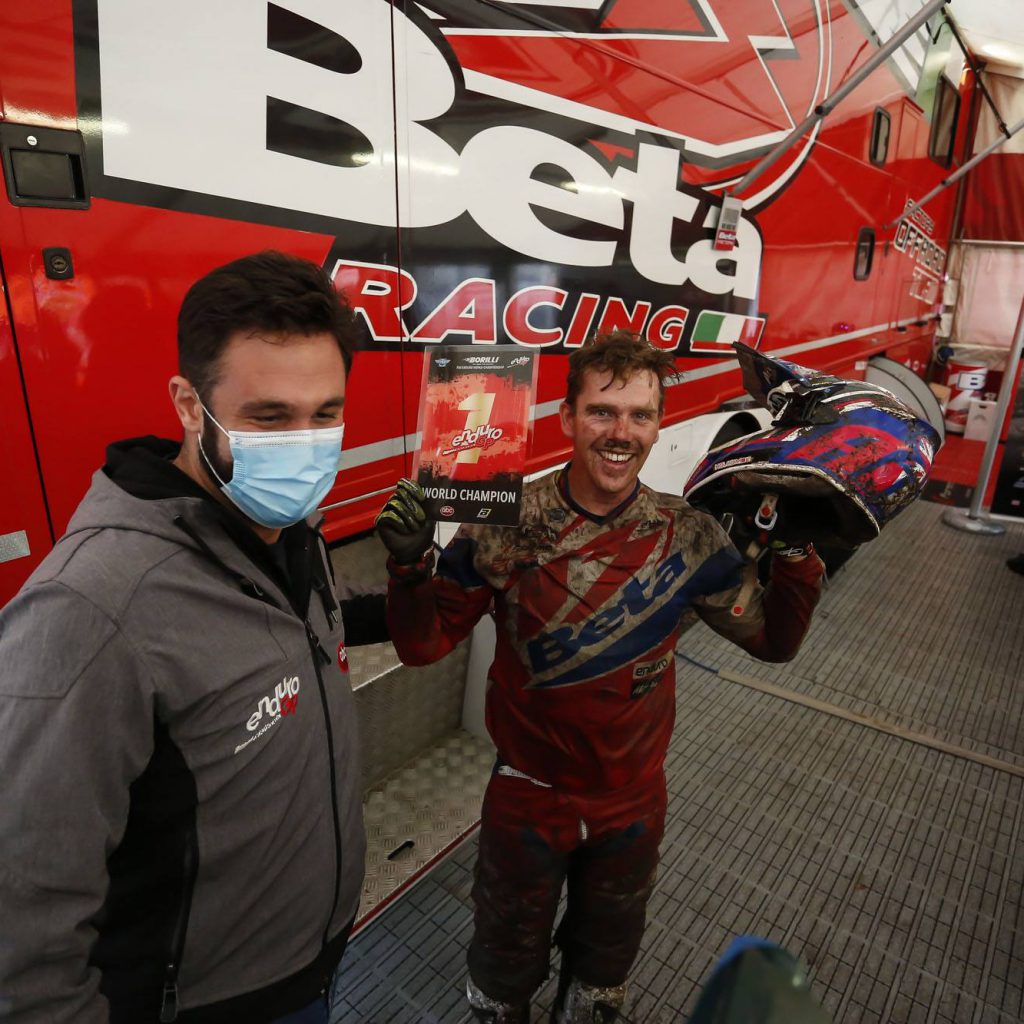 This question was soon answered and, devastatingly, the Brit lost 1 minute and 20 seconds on the final Champion Enduro Test of the season to test winner Danny MCCANNEY (GB – Honda). He had quite simply run out of petrol. This initially benefited GARCIA, who was able to get his second victory of the year but more so HOLCOMBE, who had lost all hope in the title, and suddenly found himself crowned 2020 EnduroGP World Champion! Despite the obvious heartbreak for FREEMAN, this highly dramatic end to the championship seemed somewhat fitting with what has been a tumultuous year. Danny MCCANNEY finished 4th on the day, while the 5th position taken by Andrea VERONA (I – TM) allows him to place Top 3 in the Championship.
The outcome was slightly less dramatic in Enduro 1 since Andrea VERONA did a superb job throughout the weekend to control his experienced rival, Thomas OLDRATI (I – Honda). On the very first test of the day a mistake from the Honda rider allowed the TM rider to pull out a 30 second lead. OLDRATI tried everything in vain to try and catch a confident and quick VERONA but he had no answer. This means the young TM rider is this year's E1 World Champion, just one year after his Junior title! This special achievement has also been done by big names such as PHILLIPS (AUS), HOLCOMBE and FREEMAN in the past! Christophe CHARLIER (F – Beta) took his second podium of the year while Belgium's Antoine MAGAIN (4th – Sherco) secured 3rd place overall and Eero REMES (SF – Yamaha) got another Top 5.
In E2, it was Josep GARCIA who won the day ahead of Steve HOLCOMBE and Danny MCCANNEY. Loïc LARRIEU (F – TM) and Joe WOOTTON (GB – Husqvarna) completed the Top 5.
On the E3 side, FREEMAN's setbacks did not prevent him from signing the perfect season and remaining undefeated. Jaume BETRIU (E – KTM) takes the place of Vice-Champion with a second place finish on Sunday. We also had the pleasure of seeing Cristobal GUERRERO (E – Beta) back on an enduro podium when he took 3rd! David ABGRALL (F – Beta) and Antoine BASSET (F – Beta) finished 4th and 5th!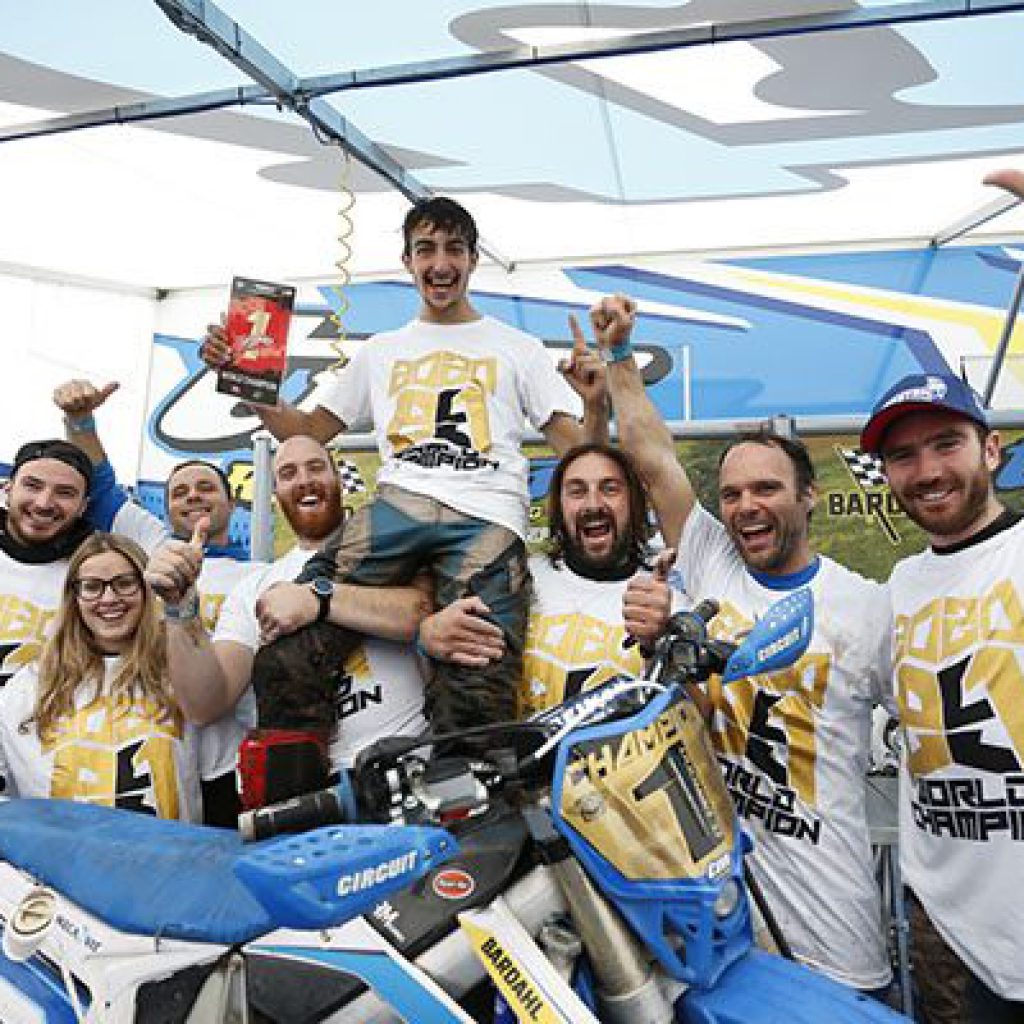 The Youth 125cc category also gave us a lot of drama from the first lap to the last one. Championship leader, Jed ETCHELLS (GB – Fantic) shockingly lost more than 20 minutes in the Cross Test due to mechanical problems. From then on his title dreams flew away and he was forced to let Sergio NAVARRO (E – Husqvarna) and Claudio SPANU (I – Husqvarna) fight it out for the crown!
As for the Junior classes, the 2020 Champion Hamish MACDONALD (NZ – Sherco), who was crowned on Day 1, made a point by winning the day again ahead of Roni KYTÖNEN (SF – Honda) and Matteo PAVONI (I – Beta Boano). Ruy BARBOSA (CL – Husqvarna) and Théo ESPINASSE (F – Sherco) completed the Top 5!
In J1, Roni KYTÖNEN showed good form and won again and the J1 World Cup ahead of Ruy BARBOSA and Pau TOMAS (E – Husqvarna) while Hamish MACDONALD (NZ – Sherco) took J2 victory ahead of Matteo PAVONI and Théo ESPINASSE.
It was a second crown in as many years for the UK's Jane DANIELS (GB – Husqvarna), who left no chance for her rivals on either day of racing, winning by a huge margin and firmly cementing her place among the sport's best riders! The Iberian duo Mireia BADIA (Husqvarna) and Sandra GOMEZ (Husqvarna) completed the podium. It was a similar situation in the Women's Championship standing but France's Justine MARTEL (KTM) took 3rd there to the detriment of GOMEZ.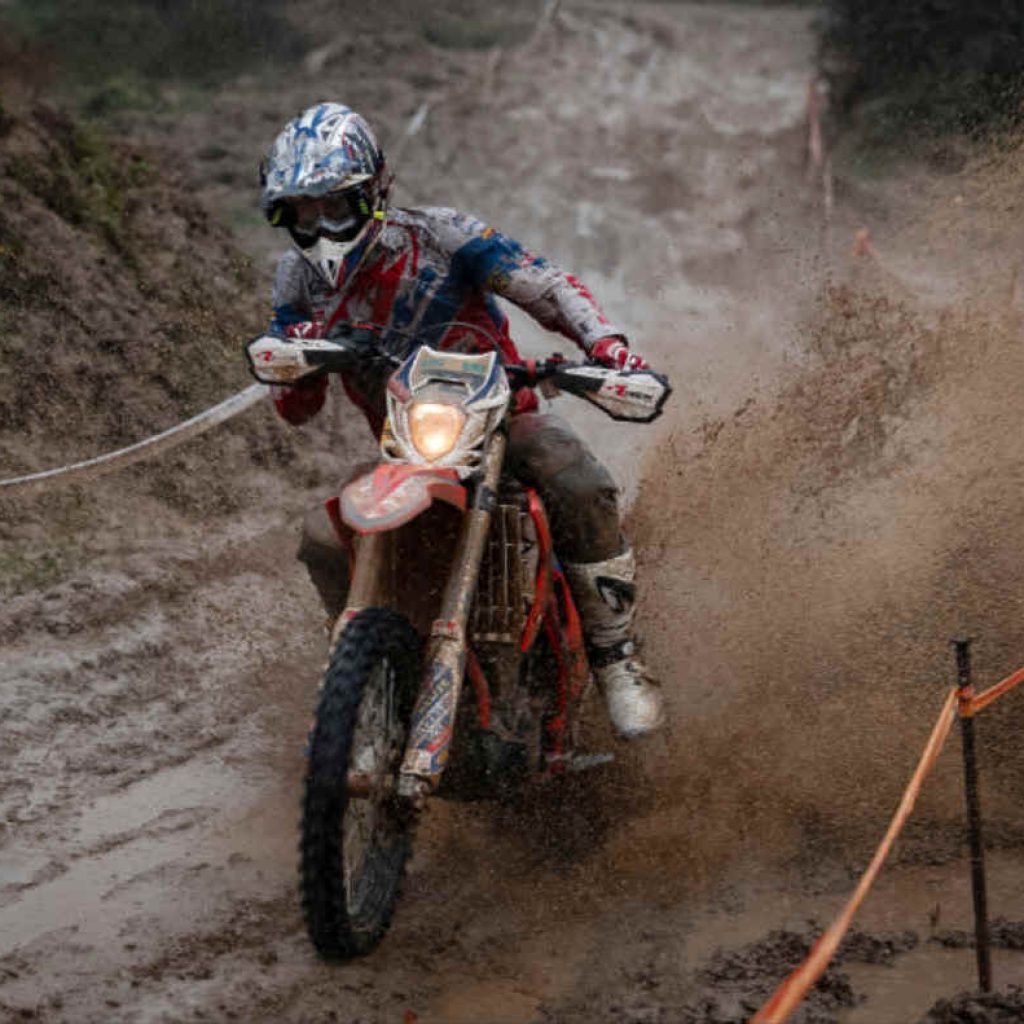 What They Said:
Steve HOLCOMBE: "I'm so happy about this, even if I'm still struggling to understand it! This just proves that nothing is over until we have crossed the finish line… I struggled all day and I took advantage of Brad's setbacks on the last special test, but that's racing. He gave everything to win this title, but so did I."
Andrea VERONA: "It's a great year that has ended perfectly for me! A title in Enduro 1 feels amazing even it was not really a goal I set for myself this season. But once I realised it was possible I absolutely went after it! My perseverance was really the key to my success and I hope to continue in this way and continue to learn too … "
Sergio NAVARRO: "This just proves that we have to believe in it until the end! When I saw ETCHELLS had problems I wanted to push as much as I could, but it was very difficult with this weather. Besides, SPANU was very strong and he put a lot of pressure on me in every special test… But we got there in the end! I am so happy for my team and my parents!"
Photo Credit: Future7Media