After having lost of time yesterday Ricky Brabec said  "Today I really, really needed to push"
Pablo Quintanilla has lost the lead of the general standings by finishing the stage 4, 20 minutes behind he Ricky Brabec.
Unquestionable success of KTM for stage 4. three official riders line up back to back. As the front runner trio Matthias Walkner takes 2nd place, 6'19, Toby Price is 3rd, 7'07, and Sam Sunderland finishes 4th, 11'35 behind Brabec.
Adrien Van Beveren feels good of being fifth of stage 4 as in general standing.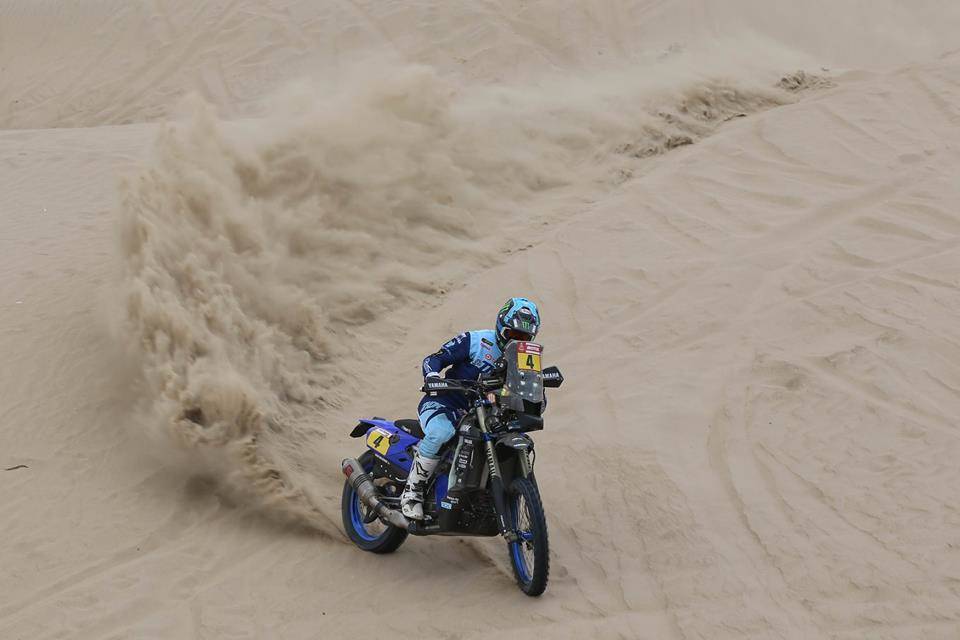 Kevin Benavides: "Today we changed a lot – it was completely different terrain with more stones and hard parts. It was really different with a lot of fesh-fesh. It was really difficult to follow another rider. But at the end it was good, although I made a little mistake with just one way point. But after that it was good. I rode slowly and fast".
2019 Dakar Rally – Stage 4 Results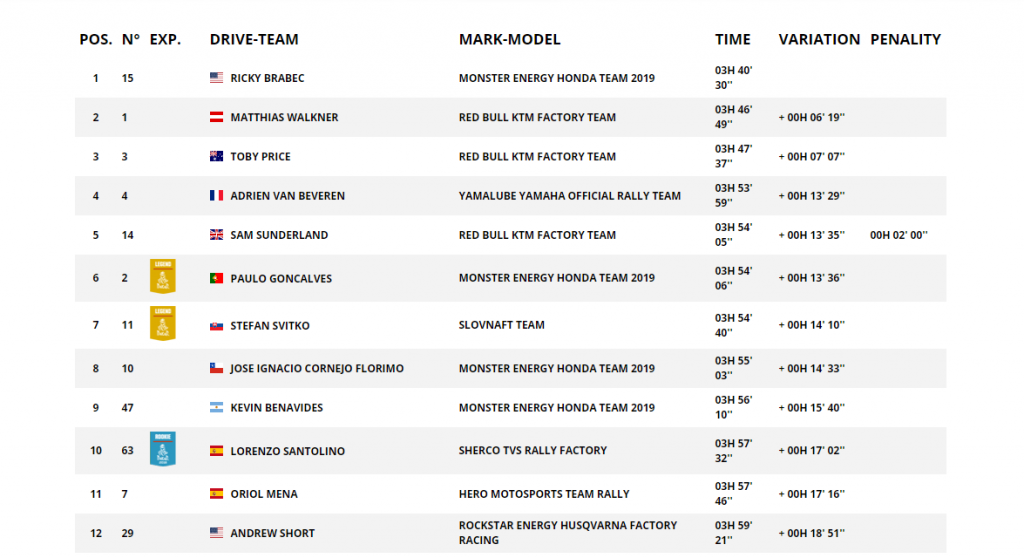 2019 Dakar Rally – Overall Standings After Day 4