The KTM FREERIDE E-XC has a no-limits attitude thanks to its powerful state-of-the-art brushless electric motor and zero emissions. The latest KTM PowerPack with enhanced capacity means you can go even further on a single charge. WP suspension helps keep things grounded, while energy recuperation technology means you'll spend more time blasting across the toughest terrain in absolute silence.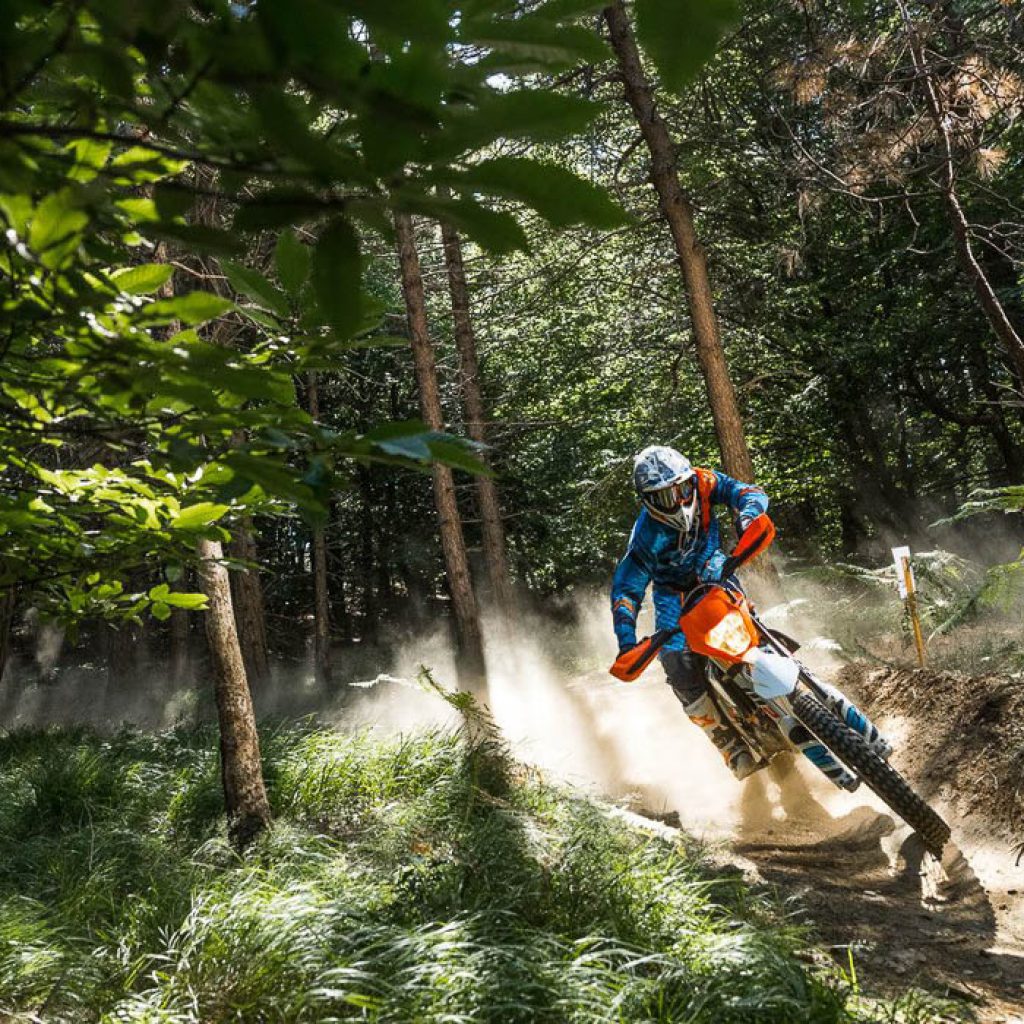 The KTM FREERIDE E-XC represents the latest generation of electric bikes. It features a brushless 18 kW synchronous motor in a modern FREERIDE chassis with WP XPLOR suspension front and rear, making it outstandingly agile, as well as highly dynamic with great offroad mobility. Featuring an updated brake system for 2021, the KTM FREERIDE E-XC is a true all-rounder for pure fun on every terrain.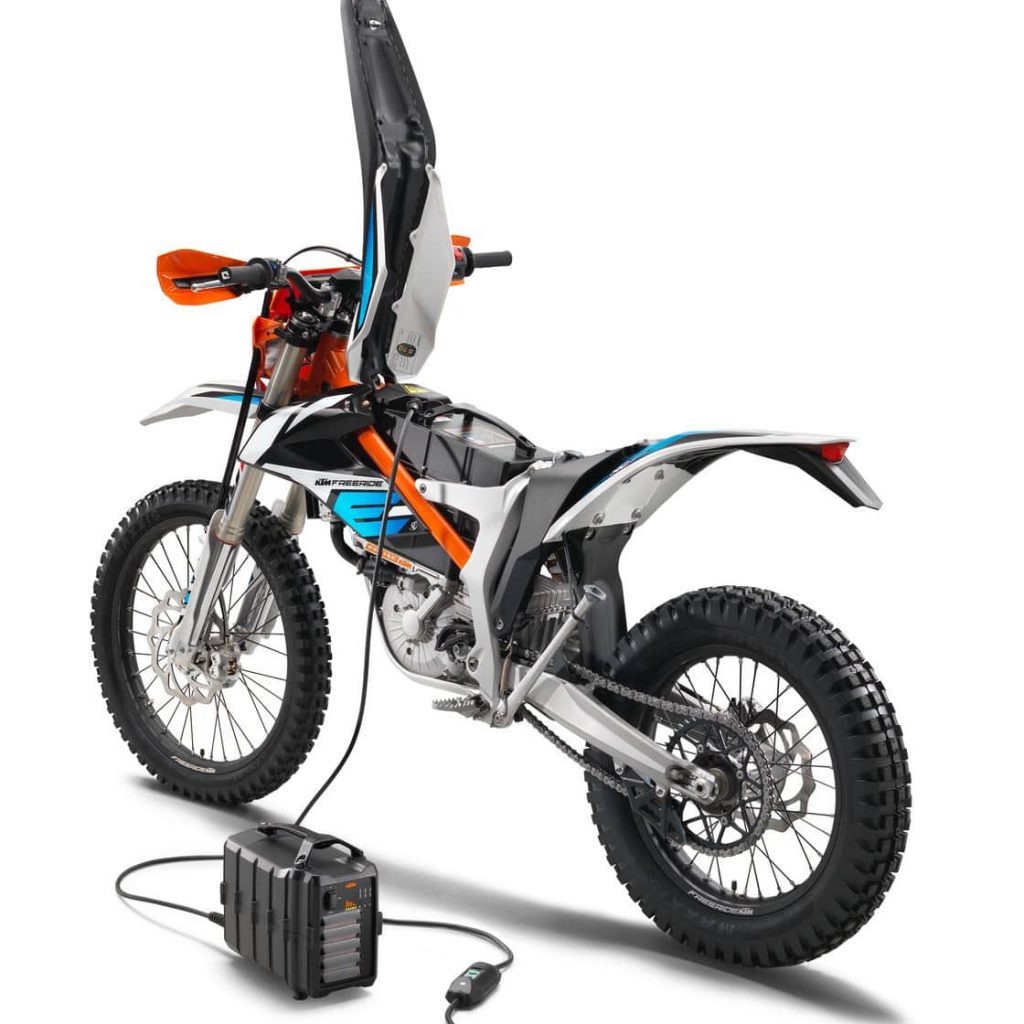 Perhaps the ultimate in stealth trail bike riding, the 2021 KTM Freeride E-XC returns with a new Formula brake system that KTM says ups the level of performance, feel, and brake pad wear. Returning is the liquid-cooled brushless electric motor that puts out nearly 30 ft-lbs of torque as soon as you crack the throttle with the single-speed transmission. The removable KTM Power Pack has a capacity of 2.6 kWh, and can be recharged to 80 percent of power in less than an hour using a 230-volt power source. The 238-pound trail bike uses WP suspension, with a linkage-free PDS shock. Ground clearance is a generous 13.4 inches with the seat height a manageable 35.8 inches.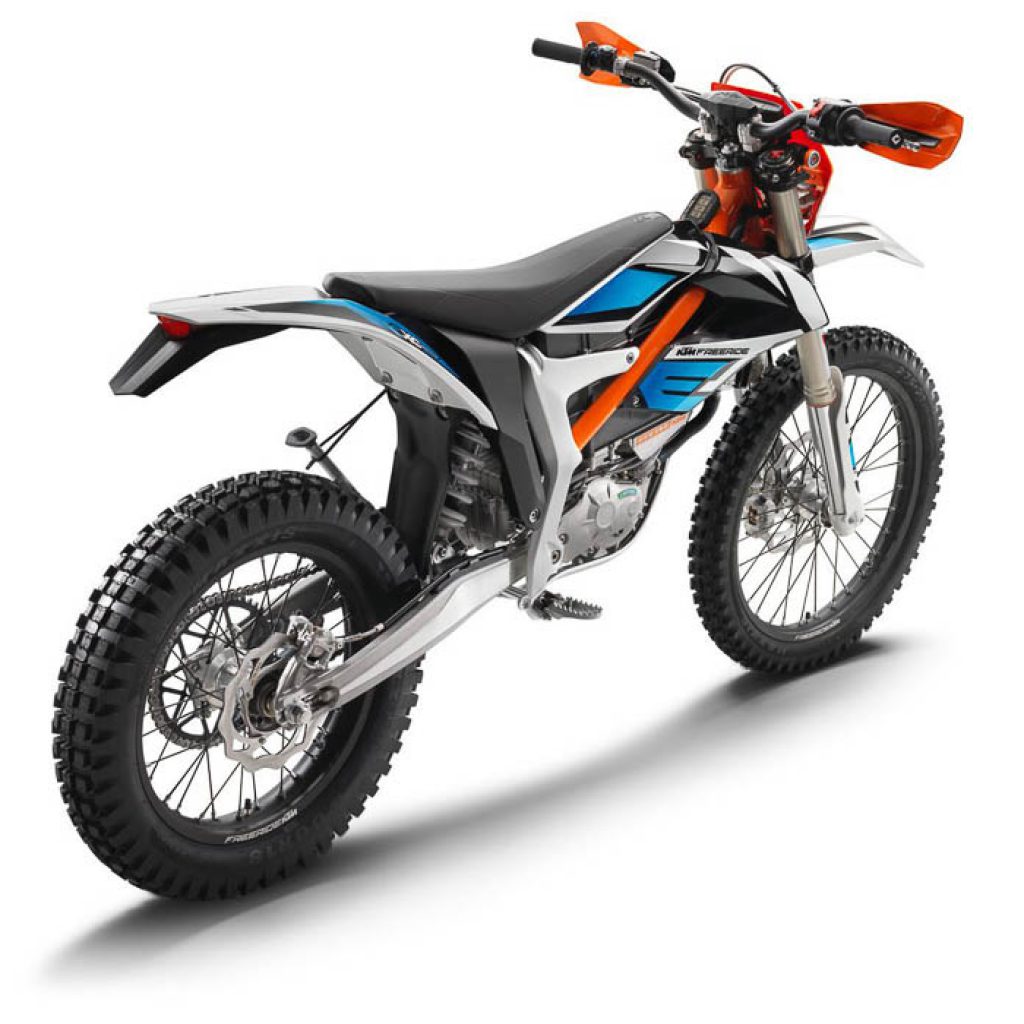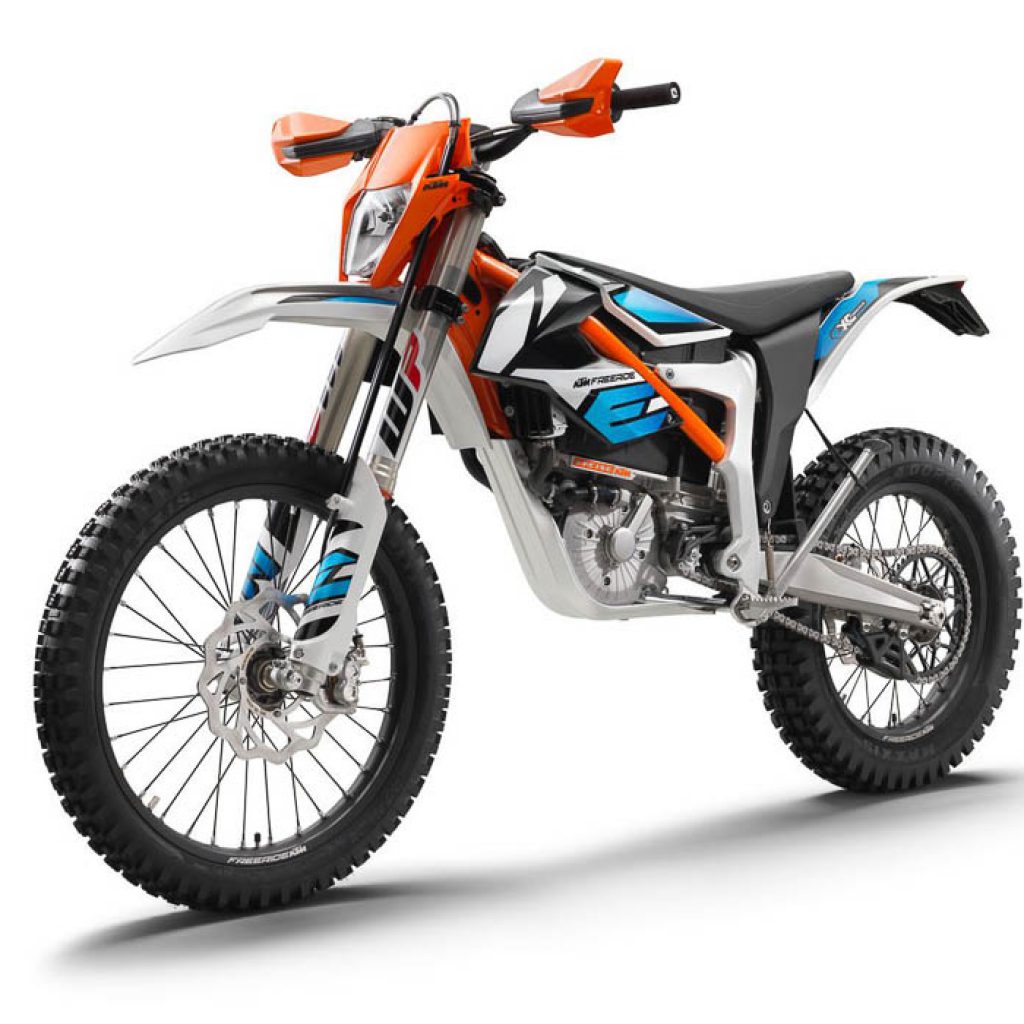 2021 KTM FREERIDE E-XC Highlights
• NEW FORMULA brake system (2-piston floating caliper front, single-piston floating rear with dimensions close to full-size SX brakes—pads are interchangeable with full-sized SX) offering improved brake feel and performance, along with more consistent brake pad wear.
• NEW larger rear brake disc (220 instead of 210mm) offers increased braking performance.
• NEW rear brake master cylinder (located on the handlebar) matches the design of the new front brake master cylinder
• Brushless electric motor provides 18 kW of peak power (2 kW more than the previous generation) and is controlled by an intelligent control unit providing responsive, tractable power delivery.
• 260 V battery hosts 360 Lithium Ion cells arranged in a robust die-cast aluminum casing and provides 50% more capacity than previous generation.
• 3.9 kWh output offers up to two hours of pure riding fun (depending on riding style and terrain).
• Energy recuperation during coasting and braking extends range for increased riding fun.
• Intuitive multifunctional display located between the steering head and seat offers easy selection between three different ride modes.
• Lightweight composite frame design with a long steering head provides optimal stability of the front end for precise handling.
• The frame combines high-quality chrome-molybdenum steel with forged aluminum elements that provide optimal stiffness in a light, innovative package.
• CNC machined triple clamp with optimal clamping area for the forks for smooth fork action.
• Premium WP XPLOR suspension front and rear provides outstanding response and damping characteristics. The WP XPLOR 43 fork offers separate damping functions for each leg and 250 mm of travel. The WP XPLOR shock with PDS and 260 mm of travel is fully adjustable.