Pablo Quintanilla has his first stage winning ahead of Kevin Benavides with the gap of 1'52''
The American rider Ricky Brabec lost the lead of overall finishing the stage in 6th place behind the Pablo Quintanilla. The gap between Chilean rider and Ricky Brabec is 4'48''
Adrien Van Beveren lost eight minutes on helping Lorenzo Santonilo. French rider has finished the stage in 9th place but after having the lost time back he became 5th ( 5'48'') behind the winner.
Sam Sunderland started in 2nd place overall, although he is straggling he plumped down to 7th place in general classification.
Lorenzo Santolino was the best rookie in the general classification but after the crash he is out of the race.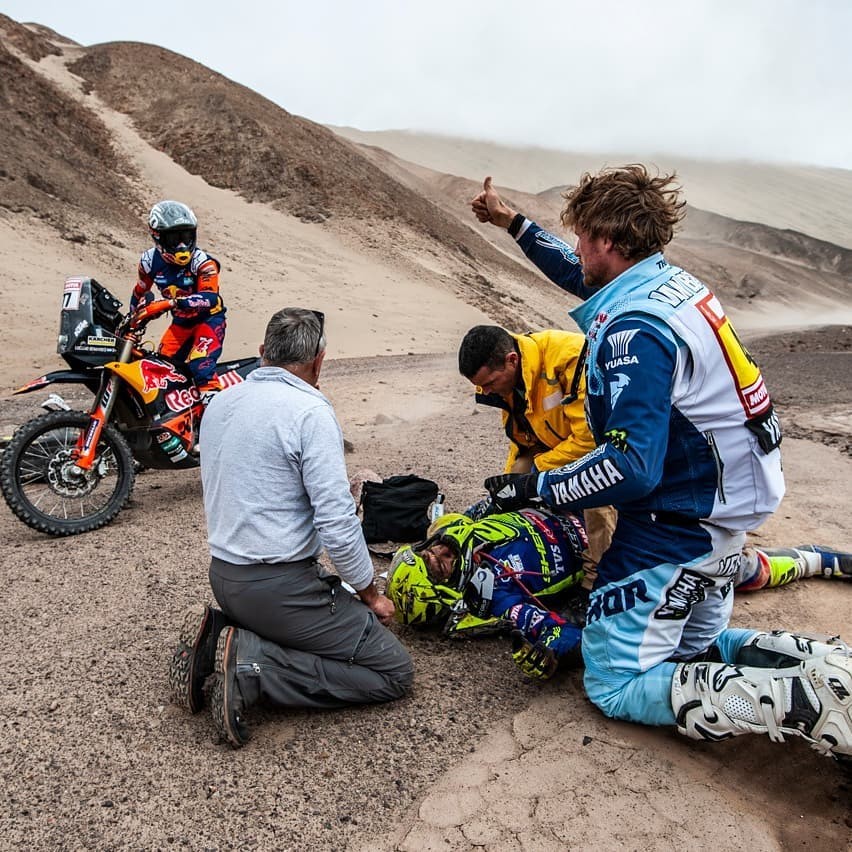 Toby Price:"Tricky navigation today, we were high speed and it tightened up which made it pretty hard so you had to slow down and make sure you just processed all your notes properly," 
Matthias Walkner used his navigaion skill to stay in contention for the win.
Stage 6 Classification
General Classification