In this episode, we will meet British hard enduro racer, Paul Bolton.
Bolton is a popular rider in Hard Enduro community. He has been passionate about bikes since the age of six. He worked for years to succeed in Hard Enduro sport.
Leave comments which rider you like to see next! But now, let's meet with Bolton.
1- When and where did you start Enduro?
I started enduro at a local enduro race on a borrowed bike. I won the race and it all started there. Before that I had ridden trials since childhood but in my late teenage years I was wanting more fun and enjoyed messing around on a trials bike hard enduro style!
2- Who taught you to use a motorcycle? And why?
My Dad taught me to ride. He rode field bikes and then we got into trials. It was something that focused my concentration and kept me out of trouble!
3- What was your first motorcycle? Who bought it?
Honda LT 50 which my parents bought for me when I was around 6 years old.
4- Your favorite route, track or place to ride?
Romania is my favourite place to ride. The places you get to are amazing.
5- Who is the rider you enjoy watching the most? And why?
Ryan Dungey because of his style, consistency and dedication.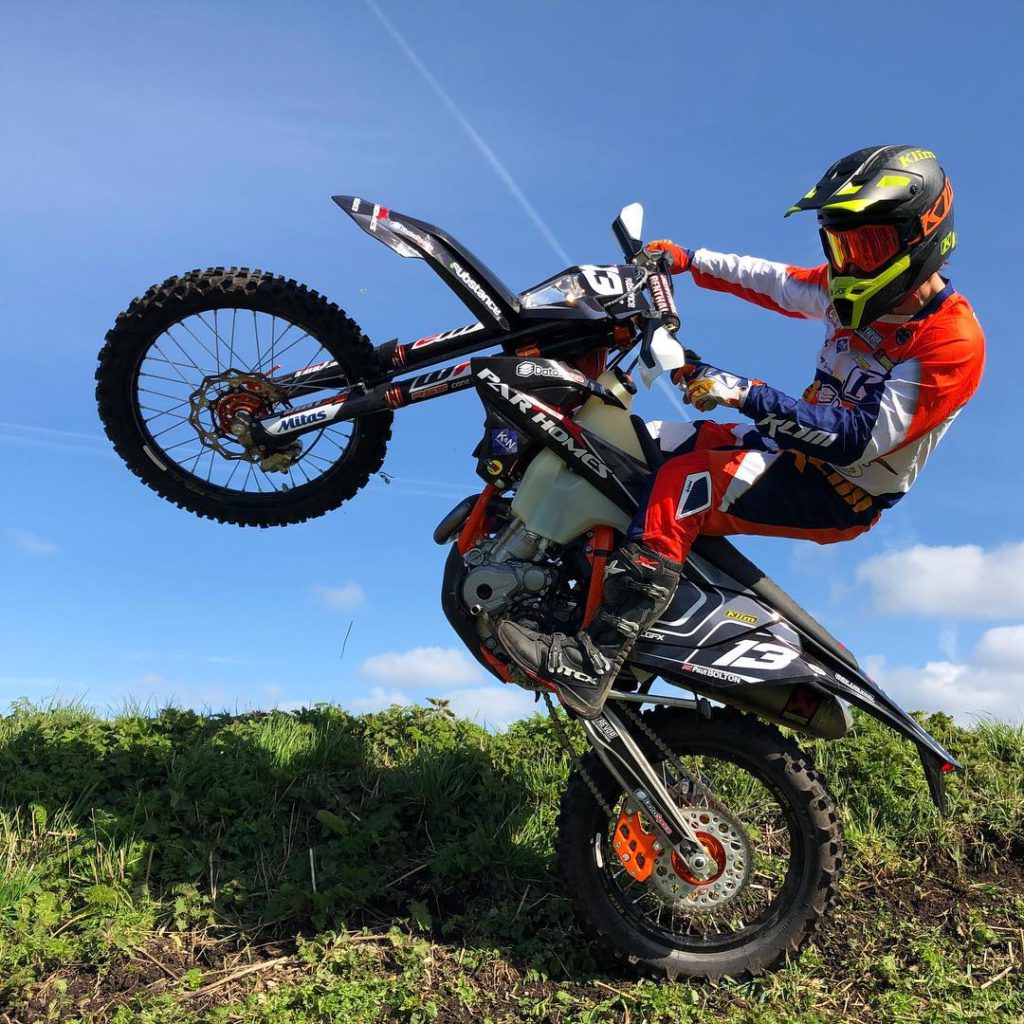 6- Which race you want to participate most?
Dakar
7- What is your best motivation source before a race? When did it start?
Thinking about a nice cold beer at the end of the race!
8- What is your favorite equipment? Since when?
Mountain bikes! They are a great training tool and are so much fun. I ride both the pedal bike and ebike. Both are awesome.
9- Your biggest goal? And why?
Dakar because I would like the challenge.
10- What would you say to those who want to start Hard Enduro career?
Be prepared for ups and downs. Patience and dedication are essential.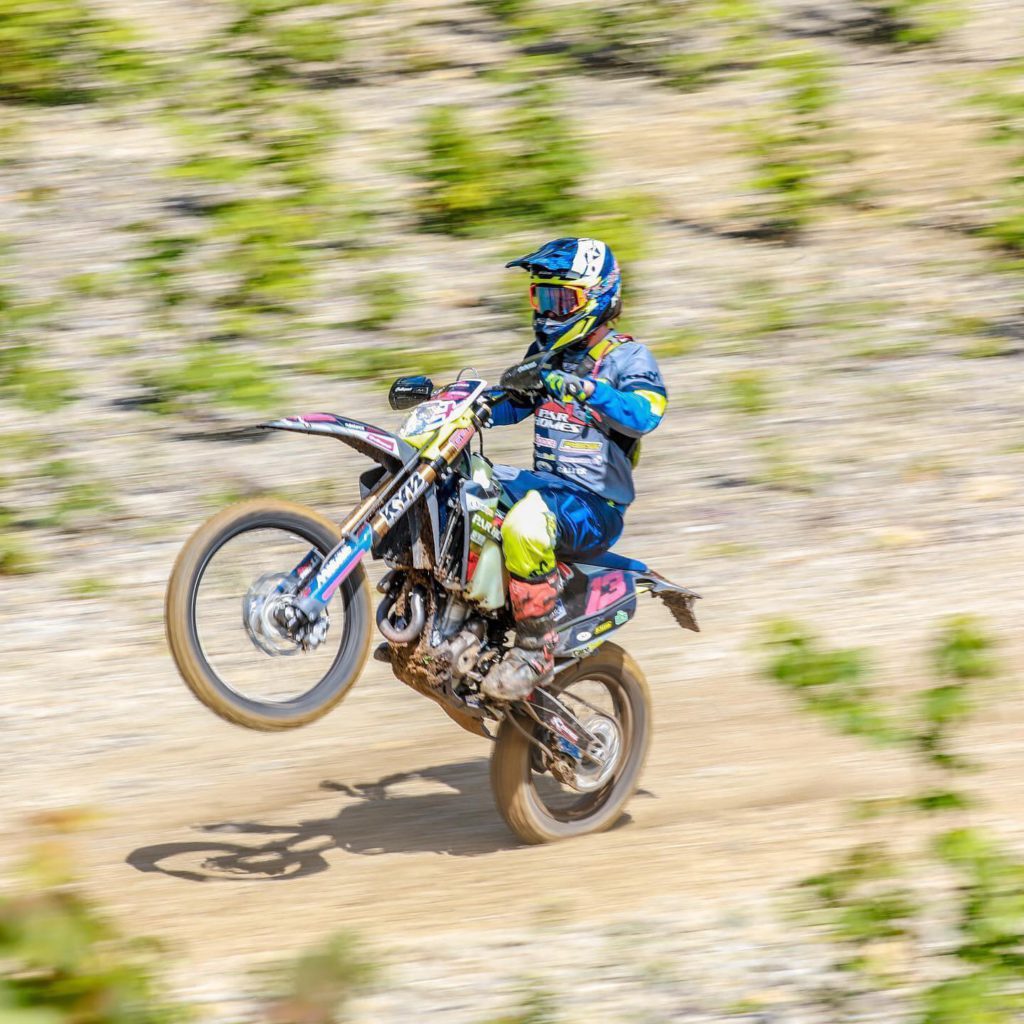 11- What's the biggest misconception people have about what you do?
You sit on a bike and rev it and the bike does all the work.
12- What's the first thing you do in the morning on race day?
Shower
13- Do you have any lucky charms or race-day superstitions?
Left boot on first!
14- What song pumps you up for a big race?
Kylie Minogue :)))
15- What's the best piece of advice you've ever received?
One down, five up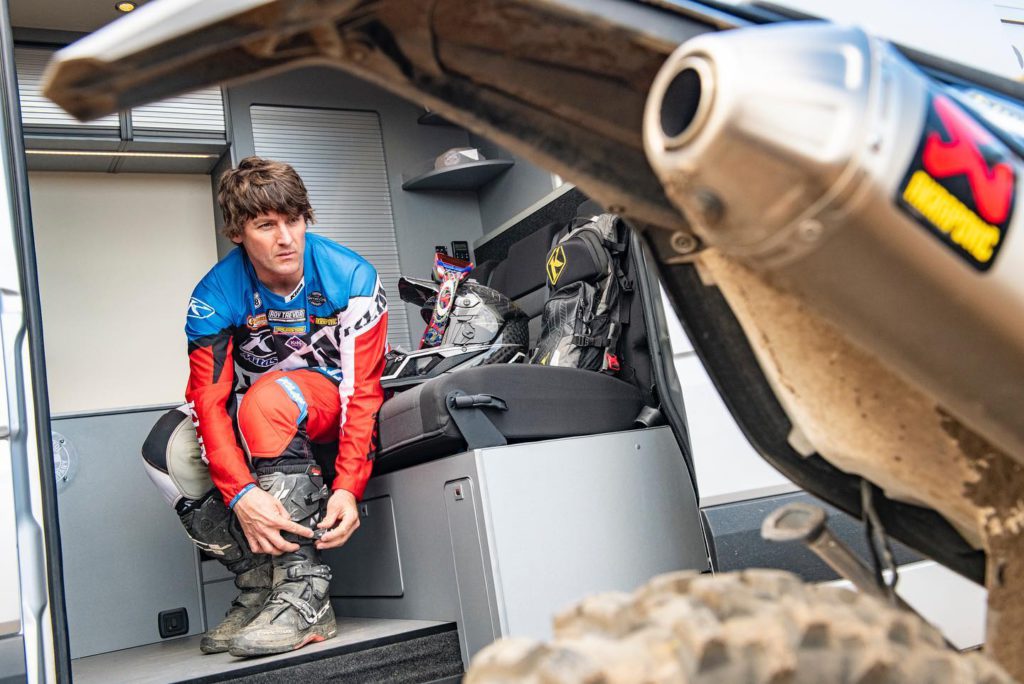 16- Do you think that you have achieved as much as you wanted? Or have there been many unticked boxes along the way?
I feel like I have had to learn a lot the hard way through trial and error and it takes too long to learn that way. A good mentor is key to fast-tracking this. So there are many unticked boxes for me but I am still hungry to achieve some of them and also be that knowledgable mentor for other riders in the future.
17- What was your most memorable ride within? What was your most memorable ride outside of the state?
My most memorable result was Romaniacs 2017 when I was on the podium.
---
Follow Paul Bolton